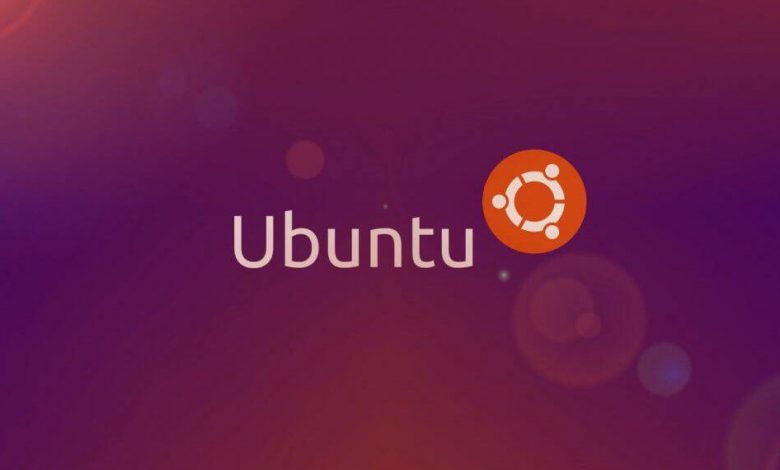 Ubuntu is mostly used by programmers. An OS doesn't come as a full package. So you need to install some apps to make the full use of it. Nothing wrong in hard work, but with smart work, you can make the hard work easier. By using specific apps for specific purposes, you can finish your tasks with less time consumption. In the article, we listed the best Ubuntu apps to make your work productive. Check out the list below.
Google Chrome
Google Chrome is one of the best browsers to have on your Linux system.
As of now, it is the most downloaded browser in the world. You can customize the browser in any way you want. You can change the theme, add bookmarks, create shortcuts to your favourite sites, sign in and sync with your Gmail, and much more. It also has the Chrome Web Store, where you can install themes and extensions to improve the browser performance. You can protect your passwords with the utmost security. It is one of the best apps for Ubuntu.
You can download the app for free.
Atom
Atom is the best text editor app for Ubuntu platform.
The app has all the editing tools you need. It has autocompletion, built-in browser, split-screen, and much more. It is one of the most used text editors in Linux platforms. With the Teletype, you can share your editor and allow others to edit your code. You can also install open source packages to enhance the editor's performance. You can customize the software with your own style, as it allows you to edit the HTML and CSS code. The app is helpful if you are a developer as it has all the tools needed for that.
The editor is available for free.
Skype
If you want the best video calling app for Ubuntu, Skype is the highly recommended option.
You can make video calls with ease. Apart from video calls, you can text, voice chat, share location, send files, and do much more. For better video calling, it has a background blur option. It also has a built-in real-time translator too. If you have an important call or meeting for the day, you can schedule it so that you won't miss it. Using Skype Credit, you can also call landlines and mobile numbers at low rates. In Skype, you can set up a voicemail if you can't take the calls.
The app is available for free.
GIMP
GIMP is the best photo editing app for Ubuntu.
If you are a graphic designer or a photo editor, GIMP is the must-have app for you. It is easy to learn if you already know the basics of editing and you can master the GIMP app with ease. You can also add Adobe Photoshop plugins to get extra features. In the website, they provide tutorials with step by step guidelines. If you are a beginner, you can use those to quickly learn GIMP. The app is constantly updating, as it has received two updates so far in 2020.
It is available for free.
Shotcut
Shotcut is one of the best video editing apps for Ubuntu.
The application supports any type of video formats allowing you to edit the files without the need for conversion. It can also be used to edit audio files. The software has audio filters like Bass, Treble, Noise Gate, Pitch, Notch, and more. It is available for Windows and Mac too. On its website, you can find tutorials and how-to articles to practice the editor. It is one of the lightweight applications, and it occupies only 79.6 MB of your memory.
Shotcut is available for free.
VLC Media Player
One cannot find a better media player app than VLC for any platform and so for Ubuntu.
VideoLAN Client (VLC) media player is one of the best apps for Ubuntu. It can play any video or audio file. VLC can also be used as a normal video editor, it has tools to create watermarks and trim videos. You can customize the equalizer, audio output for speakers and headphones, add subtitles, take a screenshot, and many more features. You can also add skins and extensions from the website. If you are a designer, you can create skins with the VLC Skin Editor and share them in the community.
You can download the VLC Media Player for free.
Timeshift
Timeshift is a Linux app that works similar to the Windows System Restore application.
The app will create a backup of the file system at regular intervals. These backups are used to restore the previous point to undo the new changes in the system. There are two modes of creating backups, RSYNC and BTRFS mode. It is used to protect the system files and settings, user files like documents, music, videos, and other similar files are excluded. This allows you to restore the system without losing your new files. The application is available in the GitHub.
You can download the application for free.
Emby
Having Emby on your Ubuntu is like having your own media server with you.
In the Emby server app on your Ubuntu, you can add all your personal media files and manage them wherever you want. The Emby app is available for smart devices like Android, iOS, Roku, Fire TV, Apple TV, PlayStation, Xbox, and more. This means that if you upload the media files on the Ubuntu's Emby server app you can access your media files in all the smart devices. The app automatically converts the file to a format that device supports, you don't experience any file format issues.
Emby has both free and paid versions. The paid version costs $4.99 per month and $119 for a lifetime.
Sublime Text
Like Atom, Sublime Text is a text editor for Ubuntu platform.
Sublime Text is one of the powerful text editors for Linux distributions. It has features that users love to have. The app allows you to customize key bindings, snippets, menus, and more. It gives you the settings that can be applied per file type or per-project. Like most of the text editors, you can do split editing, goto anything, goto definition, and multiple selections. Sublime Text has the Python API (Application Program Interface) that allows you to install plugins to improve the performance of the editor.
You can download the text editor for free. It also has a paid version that costs $80.
Shutter
The ultimate screenshot tool for Ubuntu platforms.
In Windows, we have a pre-installed screenshot tool – Snipping Tool. But in Linux, you don't have any pre-installed screenshot tool. The Shutter is one of the best screenshot apps for Ubuntu. With Shutter, you can take a screenshot of a whole screen or a custom screen. If offers some editing tools like add texts, crop, add different shapes, and hide private data. It also has a built-in feature to share the screenshots. It is one of the Linux user-favourite applications.
The application is available for free.
LibreOffice
LibreOffice is the best office suite for your Ubuntu platforms.
It as an alternative for Microsoft Office Suite. It has Writer, Calc, Impress, Draw, Base, and Math application for your specific needs. The new version 6.4.3 is released in April 2020. In the new version, a lot of new features are added. If the built-in features are not enough for you, you can install extensions and templates from the LibreOffice Extension Centre. There are about 393 extensions and 425 templates available. It is available in 115 languages.
LibreOffice is available for free.
Universal Password Manager
Universal Password Manager (UPM) is the app you need to save all your usernames and passwords.
It is a lightweight password manager. The app has the built-in password generator which generates a highly secured password. The simplicity of UPM is the standout feature. Though the app has an old UI, it is effective for its purpose. The app uses AES for database encryption and can be synced across devices. You can install the app in Android, Windows, and Mac OS. If you are using many social media applications, UPM is a must-have app for you.
The app is available for free.
VMware Workstation
If you want to run Windows OS on your Ubuntu platform, VMware Workstation is the best choice you have.
With VMware Workstation, you can run Windows OS like opening an app, you don't have to dual-boot your system to change the OS. This will be really helpful to people who develop Windows applications. You can try the demo or beta version of your work easily. VMware Workstation can run any 3D apps like AutoCAD, SOLIDWORKS without any hustle. It has the support of DirectX 10.1 and OpenGL 3.3. This is a powerful software and you may need some high-end specs on your system to run the app smoothly.
It has both a free version and a paid version. The paid version costs $149.99.
Audacity
Audacity is one of the best and powerful audio editor apps for Ubuntu platforms.
If you want to edit the audio files on your Ubuntu, Audacity is the best app to do it. Audacity supports most audio formats. In Audacity, you can record live audio through a microphone. It supports 16-bit, 24-bit, and 32-bit formats. All the editing can be done using keyboards as it has tons of keyboard shortcuts. If you need more features, you can install plug-ins too. For analyzing, you can get to view in Spectrogtam mode. The audio editor has unlimited undo and redo options.
You can download the editor for free.
Stacer
Every OS needs a system optimizer, Stacer is the best optimizer app for Ubuntu.
Our PC will have tons of garbage files. These garbage files need to deleted regularly for a smooth performance. With Stacer, you can remove all the unwanted files from your system and keep your system clean. The software has a neat UI that displays the available memory before and after the cleanup. It will remove files from Package Caches, Crash Reports, Application Logs and Caches, and Recycle Bin. After the cleanup, it will show you the detailed report of how much data is deleted from the folders. If you are a heavy user, you will need this app.
The app is available in the GitHub for free.
GParted
GParted is the best app to create partitions on your Ubuntu system.
Creating partition is one of the headaches in every OS, as you need to reinstall the OS. But in Ubuntu, you don't have to do that. With GParted, you can create partitions with ease. In Gparted, you can create, resize, copy, and move partitions without data loss. You can manage your C disk without any problem. It is one of the oldest applications for Linux and it was launched in August 2004. It is updated frequently got a recent update released in January 2020.
You can download the app for free.
Dropbox
If you want a cloud storage app, Dropbox is one of the best apps for your Ubuntu systems.
The free version of Dropbox allows you to have 2GB of storage. It is a cross-platform app and you can access your cloud files on any of the Dropbox supported devices. Dropbox can be your real lifesaver when you ran out of system memory. In Dropbox, you can back up your files any time you want. If you accidentally deleted a file, you can recover the deleted files for the past 30 days. The Dropbox saves files that can easily be shared with anyone using the link.
You can get 2GB of memory for free. If you want more, the subscription starts from $16.58.
Shortwave
If you want a radio player for Ubuntu, Shortwave is the best choice for you.
Shortwave is the successor of Gradio. It has a neat UI and more features when compared to Gradio. It has more than hundreds of radio stations to listen to. The app has the integration with GNOME Shell environment. You can also record songs that are played on the internet radio stations so that you can hear them in offline mode. If you have a Chromecast connected TV, you can cast the audio to Chromecast. The app is available on the GitLab.
It is available for free.
Whatever
Whatever is an unofficial Evernote alternative for Linux platforms.
If you are an Evernote user on Windows and Android platform, you can install Whatever app on your Ubuntu. Since Evernote is not available for Linux, you can go for Whatever. The app has the same UI as the Evernote app. In the Whatever app, you can make a to-do list, note sharing, cross-platform access, and smart note-taking. Like Evernote, it supports media notes too, you can add audio, video, images, and PDFs.
The app is available for free.
Conky
Conky is a light-weight system monitor and customization tool for Ubuntu.
If you love stats and numbers, you will love this app. It will allow you to customize the home screen at your wish. You can add information like your name, uptime, disk usage, CPU usage, memory usage, process statistics, network monitoring, and many more. You can also add shortcuts to other apps for easy access. It can display information with numerals or bars format. You can also customize the color of the bar, change the fonts style of the number. Your creativity is the only limit for customization.
Conky is available for free.
Thunderbird
Thunderbird is one of the best Ubuntu apps for emails.
In the app, you can manage all your emails with ease. Adding your email account is very simple. After your email is added, you can get to see all your email contacts in the Address Book and can edit them with a single click. The app has Attachment Reminder, when you send a mail without any attachments, it will notify you to add them. If the existing features are not enough, you can install add-ons to enhance the application.
Thunderbird app is available for free.
Steam
If you want to play games on Ubuntu, Steam is one of the best apps for you.
Steam is the destination for playing games. The highlighting thing in Steam is that it will allow you to play Windows-only games on Linux platforms. In Steam, you can find tons of games. You can buy paid games for cheaper rates. Some hard-core games may require high-end specs on your system, make sure that your PC meets the game requirements. Apart from buying and playing games, you can also watch the live stream of the gameplay from popular gamers.
The app is available for free.
Our Opinion
Install the best Ubuntu software on your system and use your system to its full potential. The above-mentioned applications are considered as the best Ubuntu apps by many professionals and our editors. Comment your favourite Ubuntu app in the comments section. Follow our Facebook and Twitter pages to get more articles about the tech industry.