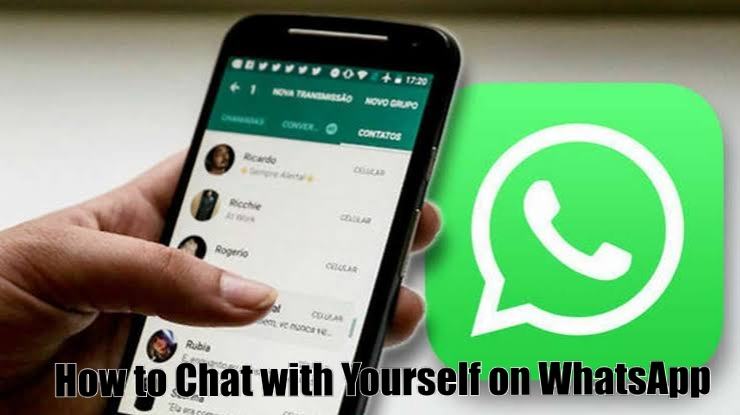 When we think about the messaging app, the first thing that comes to mind is WhatsApp. It is one of the world's famous free messaging and video calling apps used by 2 billion people from 180 countries. It is completely a free, safe, and reliable app that helps you connect with your friends and family through messages, voice, and video chat. With WhatsApp, you can chat one-on-one or with a group of people. Now, you can even chat with yourself on WhatsApp. Interesting right. Yes. With WhatsApp self-chat, you can send important notes, texts, or documents to yourself. In simple words, you can use the chat like a note-taking app on Android and iPhone.
How to Chat With Yourself on WhatsApp
[1] Launch any web browser on your PC or smartphone.
[2] In the URL box, type https://wa.me//.
[3] Next to that, add the Country code and mobile number.
For example, enter https://wa.me//91XXXXXXXXXX.
[4] Tap Enter button, and it will redirect you to the WhatsApp page. You will see your mobile number at the top.
[5] Now, click Tap to Share and select Continue to chat or Open WhatsApp dialogue box.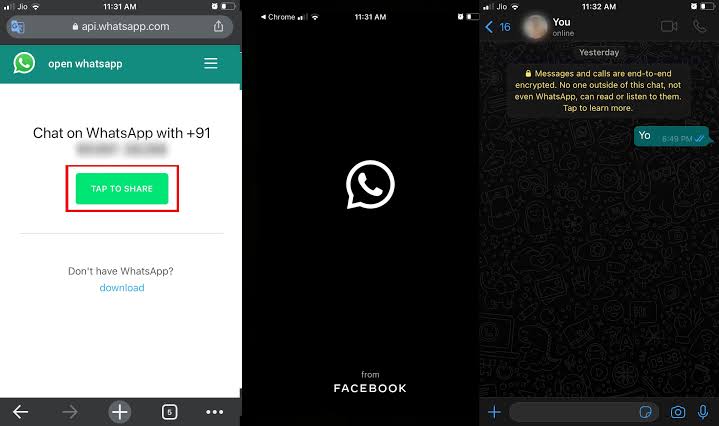 [6] It will redirect to WhatsApp, where the number is saved as YOU (can be renamed).
[7] Now, you can start sending messages, images, videos, or important documents for quick access.
The above-mentioned procedure is also applicable to the WhatsApp web version.
Alternate Way!
#1. Save your mobile number on your smartphone.
#2. Go to contacts on your mobile and select your mobile number
#3. Click the WhatsApp icon and start sending the message to yourself.
Or, launch the WhatsApp application → click on the New Chat icon → select your contact to send the message.
Frequently Asked Questions
Are WhatsApp chats actually private?
Yes. WhatsApp chats are end-to-end encrypted. It means the messages or files are private and can be accessed only by the sender and receiver.
Does WhatsApp self-chat support sending media files?
Yes. Like normal chat, you can send videos, audio, images, and documents to yourself. Open the chat → select the + icon → select the category (audio, video, document, location & contact) and choose the file from your device → hit the Send icon.