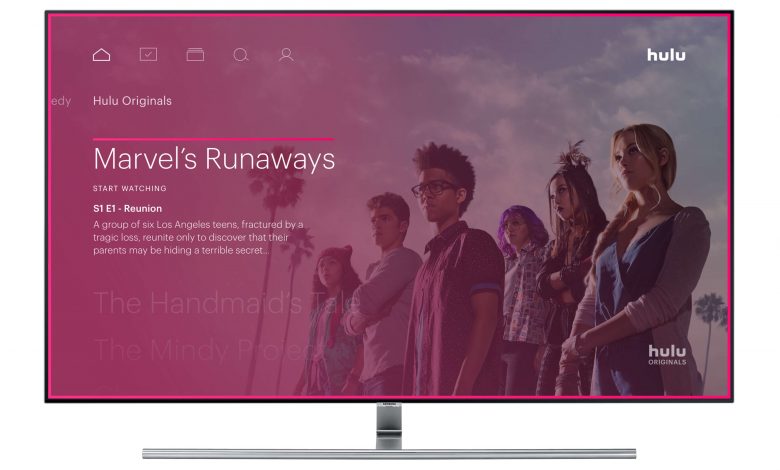 Streaming services are the perfect ones to replace cable TV subscriptions. Noticeably, the streaming app has even more compelling features. Hulu is one such feature-rich service with which you can watch content on the go. Hulu is officially available for different smart TV models, including Samsung TV. By downloading this, you will get a personalized TV watching experience with a variety of contents. It lets you stream TV shows the way you want without any limits.
With Hulu on Samsung TV, you will plenty of movies, shows, sports, live news, etc. Also, Hulu supports live TV and Hulu originals. It supports creating six profiles, and everyone at home can track their favorites. Besides this, it includes premium shows from Showtime, Cinemax, HBO, Starz, etc.
How to Download & Install Hulu on Samsung Smart TV
Note: Ensure that you have logged into your Samsung account and connected the TV to the internet.
(1). On your Samsung TV remote, press the Home button.
(2). Use the navigation buttons to select Apps.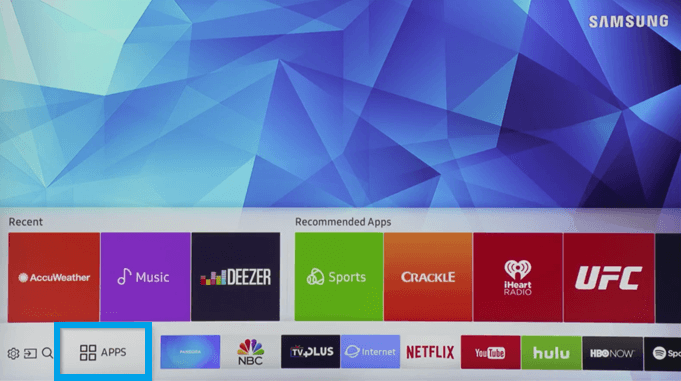 (3). Select the Magnifying glass icon from the top-right corner.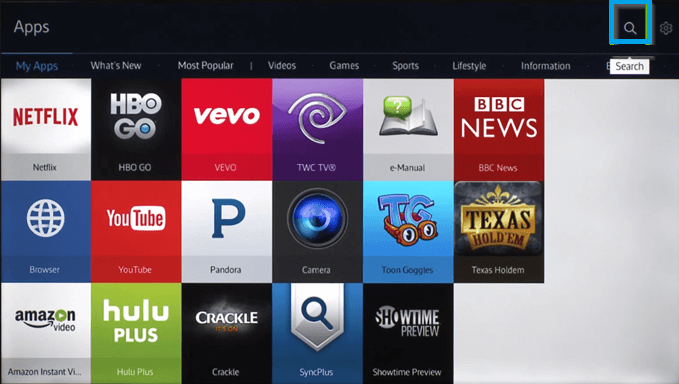 (4). Type in as Hulu using the on-screen keyboard with navigation keys. Click Done.
(5). Select the Hulu to know more about it.
(6). Choose the Download Now button to get the app on Samsung smart TV.
Note: This method will let you download the latest Hulu app on Samsung smart TVs with a model released in 2016 and later.
Alternative!
If you own an older model Samsung TV, you can install a classic version of Hulu to stream contents. With the Classic version of the Hulu app, users may not access features like live TV and Premium Add-ons. The Classic Hulu app also lacks features like My Stuff, Profiles, Guide, Remove from Watch History, Stop Suggesting This, etc.
(1). Press the [email protected] button on your remote.
(2). Choose Content View.
(3). Select Internet TV, and the list of Samsung Apps will appear.
(4). Use the search bar to find the Hulu app.
(5). Clicking Hulu to take you to the info screen where you should click on the Download button.
How to Activate the Hulu App on Samsung Smart TV
(1). Launch the Hulu app on your Samsung TV. Select Log in.
(2). Choose Activate on a computer to get an activation code.
(3). On PC, open the browser to visit www.hulu.com/activate to enter the code after logging into the Hulu account.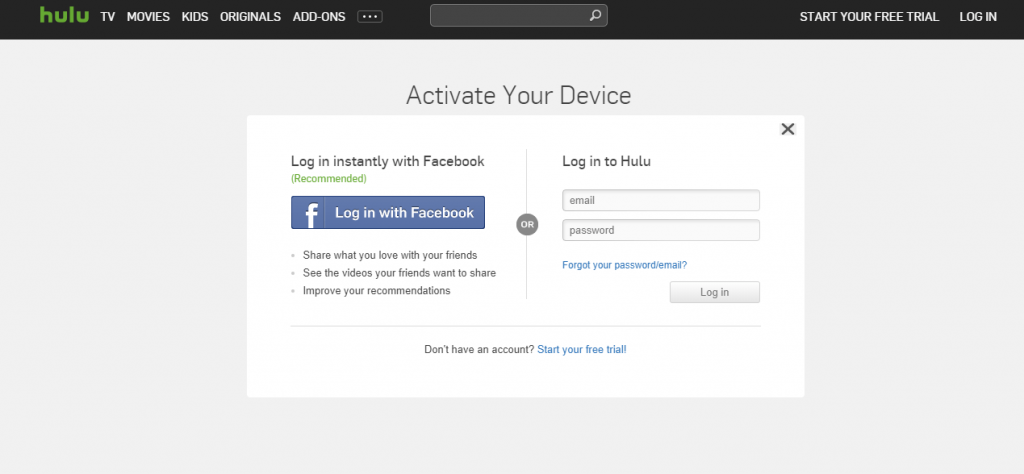 How to Update Hulu on Samsung TV
(1). On your Samsung TV remote, press the Smart Hub button and navigate to select Featured tile.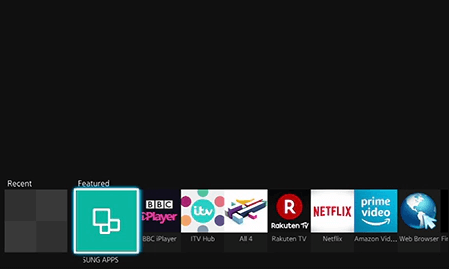 Note: If Hulu has a new update, you will find a white arrow in a blue background.
(2). Navigate to the Hulu app. Press and hold the enter key on your remote.
(3). When the sub-menu appears, select the Update Apps option.
(4). Click on the Update button to get its latest version.
Tip! To automatically update apps on Samsung TV, press the Home button on the remote. Select Apps > Options > Auto Update > On.
Hulu Not Working on Samsung Smart TV – Possible Fixes
If your Hulu app fails to work on your Samsung TV, then carry out the following fixes.
Fix 1 – Clear Cache & Data
Clearing up the cache and data of the Hulu app will fix issues with the app.
(1). On your Samsung TV remote, select the Home button.
(2). Select Settings > Applications > Hulu.
(3). Choose Cleat Cache and Clear Data option.
Fix 2 – Reboot Samsung TV
Rebooting will fix any temporary issues that you are facing while streaming on the Hulu app.
(1). On your remote, press and hold the power button. Release the button once you saw the Samsung logo on the TV.
(2). Wait for the TV to reboot and try loading Hulu now.
Fix 3 – Restart Samsung TV
Try to restart your smart TV if rebooting doesn't fix up Hulu not working issue.
(1). Unplug the power cable, router, or any other cables from Samsung TV.
(2). Wait for 3-5 minutes and plug it back to turn on the TV.
(3). Check if you could use Hulu without issues.
Fix 4 – Update Samsung TV Firmware
Sometimes Hulu may fail to work if its latest version isn't compatible with the device software.
(1). Press Home button > Settings > Support > Software Update.
(2). Click on the Update now button and press Yes to proceed.
Fix 5 – Factory Reset Samsung TV
If the above methods fail to fix the issue, then you need to reset the Samsung TV.
(1). Press the Home button to select Settings.
(2). Choose Support > Self Diagnosis > Reset.
(3). If prompted, provide the PIN code and confirm reset.
Our Opinion
Hope this section has let you enjoy streaming your favorite content on Samsung Smart TV. Upon activating your device, you will receive an email that holds your device name, location, date, and time of Hulu activation.
Share your valuable feedback or suggestions about this article as comments. Follow our Facebook or Twitter page for more useful updates.