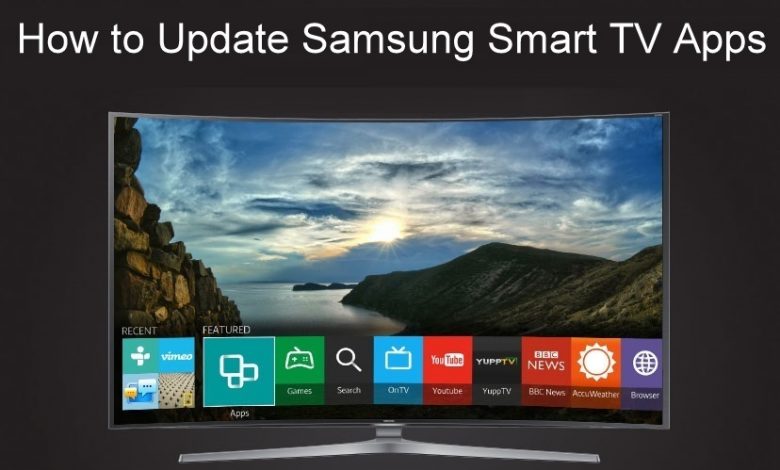 Over the years Smart TVs have changed the way of watching movies and TV shows. Among them, Samsung Smart TVs are the most popular brand used across the world. Without the help of cable TV, it streams movies, TV shows and other forms of entertainment through internet. To stream media, it will give you access to download apps like Netflix, Hulu, Sling TV, Prime Video and much more streaming apps. Just like your smartphone, you need to update apps on your Samsung Smart TV to watch the latest contents.
Updating apps on Samsung Smart TV is not a difficult one. You can update them with the options provided on the TV.
Update Apps on Samsung Smart TV Automatically
The easiest way to update Samsung Smart TV apps is by enabling the automatic update feature. To enable this
(1) Switch on your Samsung Smart TV and press the Smart Hub button on your remote.
(2) Navigate to the Apps section.
(3) Select the Options menu located next to the search icon (top right corner of the screen).
(4) Turn on the Auto-Update feature if it is turned off.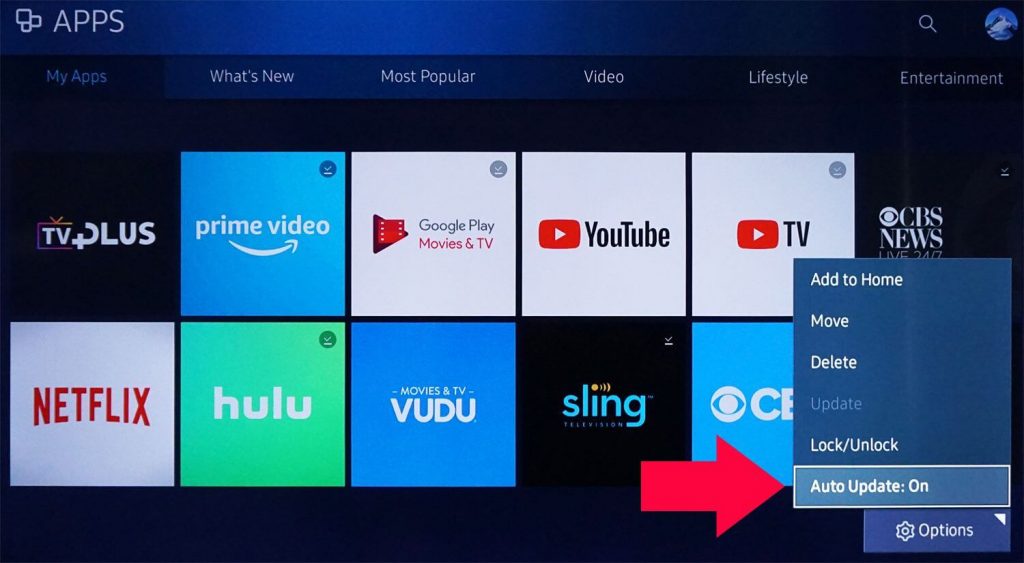 The above-mentioned steps will apply to the Samsung Smart TV models released in 2016 and later. If you're an owner of older models, the steps will vary.
2015 models: Press the menu button on your remote > navigate to Smart Hub > select App and Game Auto Update > Turn on the feature
2014 models: Press the menu button on your remote > navigate to Smart Hub > click App Settings > select Auto Update.
Techowns Tip: Best Casting app for Smart TV
Update Apps on Samsung Smart TV Manually
If you don't want to update the apps automatically, turn off the feature and updates them manually. If the app requires updating, a small white arrow mark will appear on the app icon.
(1) Navigate to the respective app. Press and hold the Enter button on your remote.
(2) A sub-menu will appear on the screen. Click Update Apps.
(3) Click Select All and then Update to initiate the update process.
Our Opinion
Did you find any error while updating apps on your Samsung TV, leave it in the comment section. We will help you to solve it as soon as possible. You can also follow our Facebook and Twitter profiles to post your queries.