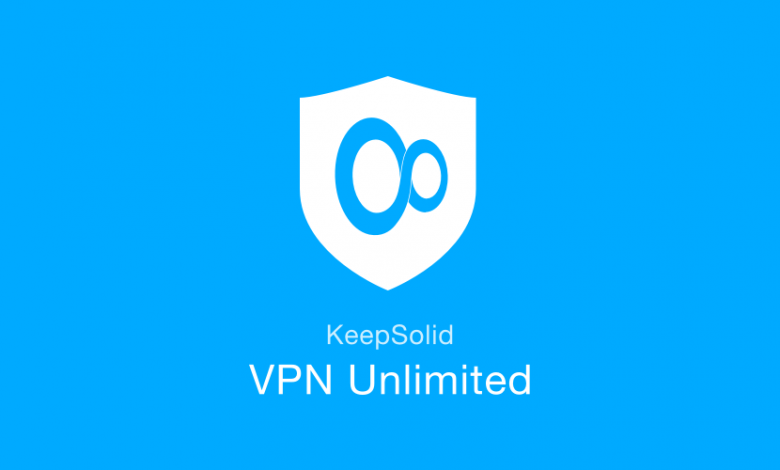 Virtual Private Network (VPNs) are the most important thing to have on your internet appliances. There are plenty of privacy issues and data breaches happened over the years. Even popular communication companies like Zoom became the victim of it. But with VPNs, you can stay away from these security threats and privacy issues. When you consider VPNs, plenty of available for both subscription and for free. In this article, we will walk you through the KeepSolid VPN Unlimited and its worth.
Overview
| | |
| --- | --- |
| Jurisdiction | New York, USA |
| Servers | 400+ |
| Countries | 80+ |
| Website | www.vpnunlimitedapp.com |
| Simultaneous Connections | Up to 10 devices |
| US Netflix | Yes |
| Torrenting | Yes |
| Works in China | No |
| Supported Devices | iOS, Android, Windows, macOS, and more |
| Help Centre | Live Chat, Mail, and FAQs |
Jurisdiction
The jurisdiction of KeepSolid VPN Unlimited falls under New York, USA. It is the first country which stands in the list of 14-eye. In fact, the USA is the founding member of the 14-eye constitution.
It is better to stay away from 14-eye countries. If jurisdiction is not a thing that you can worry about, you can go for the VPN. If you want complete privacy, you need to make a switch to VPNs like NordVPN and ExpressVPN.
KeepSolid VPN Unlimited Supported Devices
KeepSolid VPN Unlimited has a lot of supported devices. For better understanding, we crafted the table for supported devices.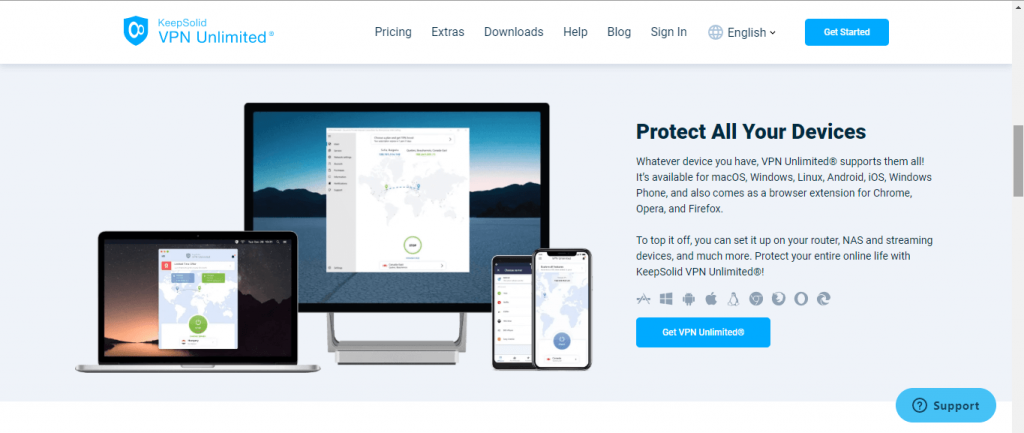 | | |
| --- | --- |
| Devices | Platforms |
| Smartphones | Android, iOS, Windows |
| PC | macOS, Windows, Linux |
| Streaming devices | Apple TV, Amazon Fire TV, Roku, Google Chromecast. |
| Browsers | Chrome, Firefox, Edge, Opera (extension) |
| Others | Kodi, Routers, NAS |
You can install the KeepSolid VPN Unlimited on most of the smart devices. The app is officially available on the Play Store, App Store, Microsoft Store, Amazon App Store, and Chrome Web Store.
KeepSolid VPN Unlimited Price
KeepSolid VPN Unlimited has a lot of subscription plans on the menu. The VPN has six types of subscription plans. Take a look at the table below.
| | | |
| --- | --- | --- |
| Time Period | Devices | Price |
| One Month | 5 devices | $9.99 per month |
| | 10 devices | $14.99 per month |
| One Year | 5 devices | $59.99 per year ($5 per month) |
| | 10 devices | $89.99 per year ($7.50 per month) |
| Three Years | 5 devices | $99.99 per year billed once ($2.78 per month) |
| | 10 devices | $149.99 oer three year ($4.17 per month) |
As you can see, when you commit yourself for a longer period of time, you will get more discount. Our suggestion is to try the VPN for a month. If the VPN service is reasonable and satisfied with your preference, go for the longer time periods.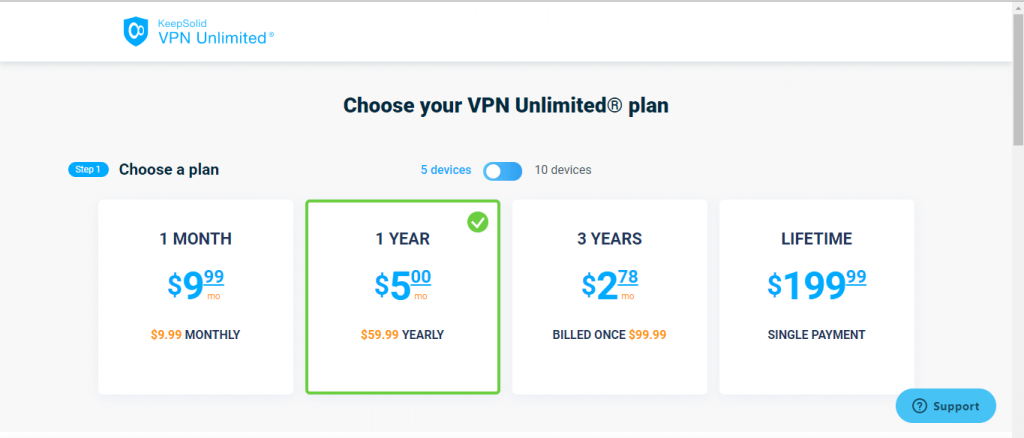 The VPN also offers a 7-day free trial and a 7-day money-back guarantee. So, totally you will get to use the VPN as a free service for a total of 14 days. With those 14 days, you can decide whether you are buying the VPN or not.
The supported payments are Credit card, PayPal, and BitPay. The credit card and PayPal payments are auto-renewed payments. Other payments like BitPay need to renew manually.
Servers and Location
KeepSolid VPN Unlimited has more than 400 servers in 80+ countries. You can switch to countries in continents like North America, South America, Asia, Europe, and Africa.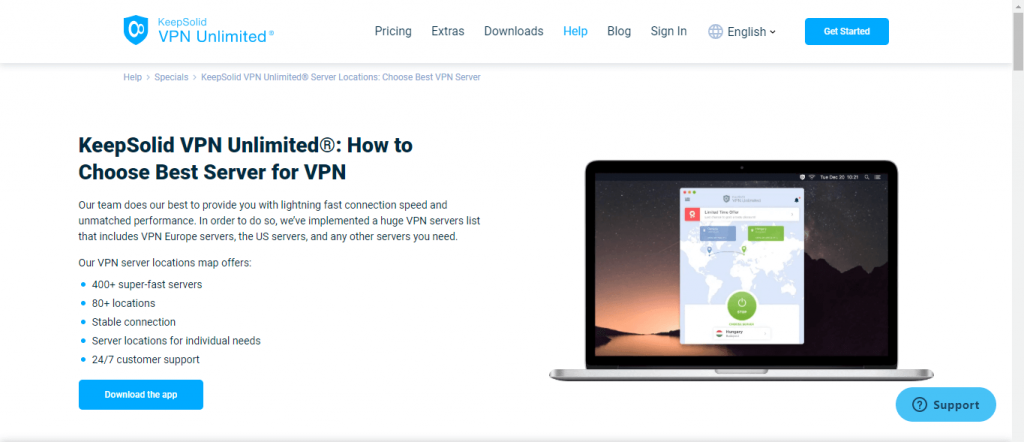 With 400+ servers, you will never feel the overloading of servers at any point in time. In the Servers choosing a section, you have six types of selection. You can choose the servers based on Workload, Optimal Server, Ping Test, Streaming servers, Servers for Torrenting, and your own list of Favorite Locations.
Check the full list of servers in the KeepSolid VPN Unlimited website.
Encryption and Security
KeepSolid VPN Unlimited has the AES-256 encryption to protect your data. Other than this, you have the option to change the protocols while using the VPN. However, the VPN will automatically choose the optimal protocols for your network. If you want, you can change them manually.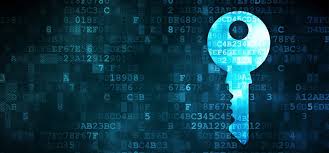 Not all the protocols are available for all the devices. Take a look at the below table to see the protocols.
| | |
| --- | --- |
| OS | Available Protocols |
| iOS | IPSec (older versions), IKEv2, OpenVPN, Keepsolid Wise TCP/UDP, WireGuard |
| Android | IKEv2, OpenVPN, KeepSolid Wie TCP/UDP, WireGuard |
| Windows | IKEv2, OpenVPN, KeepSolid Wise TCP/UDP, WireGuard |
| Windows Mobile | L2TP |
| macOS | IPSec, IKEv2, OpenVPN, KeepSolid Wise TCP/UDP, WireGuard |
| Linus | IKEv2, OpenVPN, KeepSolid Wise TCP/UDP |
| Browser Extension | TLS Encryption |
In our point of view, KeepSolid VPN Unlimited is one of the strongest encrypted VPNs.
KeepSolid VPN Unlimited Logging Policy
They mentioned that they are not keeping logs of your browsing data and browsing history. They collect data like the username, your company name, Email address, any contact information, and the comments & chats.
But for certain products only, they collect public and private keys, user uploaded documents, domain names, and blocklist websites. They didn't mention the specifics. Apart from that, the VPN will save and collect information like IP address, OS type, the browser you are using, device details like name, code, language, manufacturer, time zone, WiFi network name, country, and amount of web traffic in a session.
This is a lot of information that you leave on the VPN's server-side. This is the problem with the 14-eye countries. They will monitor your data back and forth. Though, they are saying that the VPN won't track your browsing history. It is up to you to choose whether you want KeepSolid VPN or not.
If you really care about the details that you are giving to the VPN, you need to look for VPNs that will get minimal data from you. If you are okay with the details, you are good to go.
Streaming and Torrenting
KeepSolid VPN Unlimited can bypass the geo-restrictions on many popular streaming services like Netflix, HBO Now, and Hulu. The VPN has separate servers for streaming alone. The streaming servers are the powerful servers that can bypass any geo-restriction with ease. If you want to stream geo-restricted content, you can use the KeepSolid VPN Unlimited for sure.
Like streaming, the VPN also has dedicated servers for torrenting too. These torrenting servers have the extra layer of protection. Due to which, you may experience low internet connection.
As an end note, KeepSolid VPN Unlimited is good for both streaming and torrenting.
KeepSolid VPN Unlimited User Experience
The aesthetic appeal and working of the VPN are simple and clean. You can choose the server by checking the Workload icon. You can also use the Ping Test to choose the fastest server. The connection and disconnection can be done in a click.
If you are a pro VPN user, explore the Protocol settings and change them as you prefer. You can choose the app that you want the VPN service. You can filter apps like Contacts, Camera, and similar apps as these apps won't need VPN services.
Performance and Speed
Usually, you will get lower download speeds while using the VPN. For encryptions and location spoofing you can't get the actual speed. How much the speed differs from the actual speed makes the VPN good or bad.
When you use streaming and torrenting servers, you may experience slower speed due to the additional layer of protection. But for regular usage, the VPN provides reasonable speeds.
In a 100 Mbps internet connection, we got 80.54 Mbps (USA), 63.45 Mbps (UK), 59.63 (Canada), and 70.45 Mbps (Japan).
We conducted the test by using the tool Speedtest by Ookla. If you want you can also try, but your current location may affect your speed.
Help Centre
Help Centre is one of the best KeepSolid VPN Unlimited. They have live chat, mail support, and the FAQs. The live-chat is the fastest, you don't have to wait for more than two minutes to get an executive. The information provided in live chat will clearly solve your issue.

The mail support is the most responsive. You can expect a reply mail from a day or two. In the FAQ page, you can find a lot of common questions. You can also use the search function to look for your specific problem.
Final Verdict
No one will give you 100% protection, but by using VPNs, you can have some layer of protection for your data. In our opinion, KeepSolid VPN Unlimited is one of the best-paid VPNs available. The only concern is the jurisdiction. If you are okay with the logging policies, you can go for the VPN. If you want advanced privacy for your data, you may need to look for alternatives like NordVPN, ProtonVPN, or ExpressVPN.
Was this article helpful?