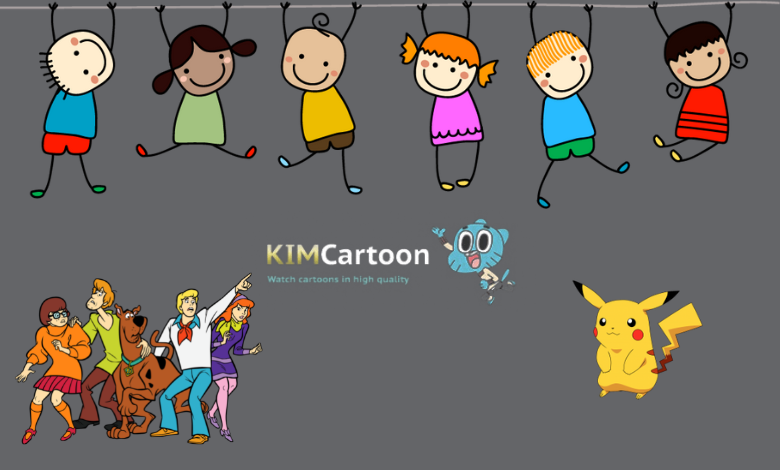 In recent days, many kids and teens are fond of watching old cartoons instead of the new one that has been broadcast on cable TV network. They may have a nostalgic connection from watching them back in the day. If you want to watch all those vintage cartoons, KImCartoon is the best platform for you.
Recently, there have been many platforms providing cartoon shows in their lineup, but only a few services contain a vast amount of shows ranging from classic to new releases. If you're a cartoon lover, then you must check out KimCartoon, which is an online streaming platform that airs popular cartoon shows free of cost.
KimCartoon – Site Design
KimCartoon's site design is quite modern and easy to navigate. The home page is well-organized and the navigation bar is clearly visible to help users find what they're looking for in a quick way.

Under the search bar, it consists of the Latest Update section, where you can view all the recently released cartoons and episodes in a dedicated manner. After that, by scrolling, you can see sections for Most Popular and New Cartoon.

Additionally, it also features a Shuffle icon at the top of your screen to shuffle the cartoons according to users' interests. In KimCartoon, you can also switch to desktop mode and mobile mode with ease. Furthermore, KimCartoon displays every cartoon which is viewed and rated higher on a daily, weekly, and monthly basis.
The site also uses bright colors and fun cartoon images to make it visually engaging. Overall, KimCartoon's site design is attractive and user-friendly.
KimCartoon – Supported Devices
No, there isn't an official app available for KimCartoon in your device's app stores. It is an online streaming platform and can be accessed only through web browsers, though it doesn't need a dedicated app to access the content. You can access Kimcartoon on web browsers like Chrome, Firefox, Yandex, Brave, Edge, Opera, and more with a stable internet connection.
How to Watch KimCartoon Online
[1] Visit the KimCartoon website – https://kimcartoon.li/ from any web browser.
[2] From the home page, navigate to the search bar and enter the title of the cartoon that you want to stream or download.
[3] Then, pick the cartoon from the search result.
[4] You can go through the storyline before watching the cartoon from the main menu.

[5] After that, scroll through the bottom of the screen and click Episode 1 to watch the cartoon show from the beginning.

[6] Finally, choose your streaming server and click the Play button at the center of the screen to stream the cartoon online.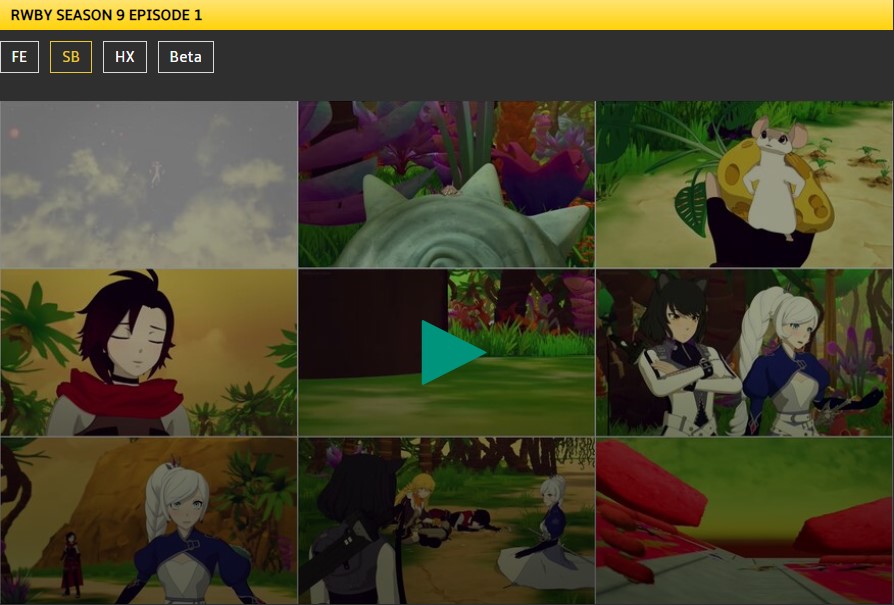 [7] While streaming the content, make sure that you are not using any ad-blockers on an Android smartphone or PC. With ad-blockers, you can't stream video content from the KimCartoonwebsite.
[8] Also, scroll down and tap the Click Here to Download button to download the cartoon show on your desired quality (480p, 720p, and 1080p).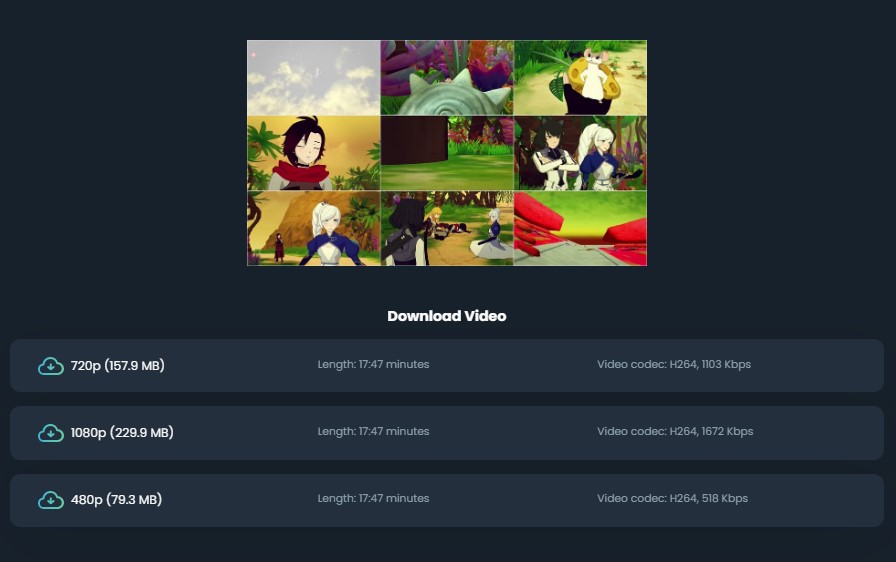 Is It Possible to Watch Anime on KimCartoon?
Unfortunately, KimCartoon is a platform to stream only cartoon content. If you intend to watch anime, then check out these websites;
Zoro: Free.
9anime: Free.
Crunchyroll: Fan – $7.99/month | Mega Fan – $9.99/month | Ultimate Fan – $14.99/month.
List of Popular Cartoons on Kimcartoon
We've listed the popular cartoon shows on KimCartoon according to rating and users' interests.
| | | | | |
| --- | --- | --- | --- | --- |
| Family Guy | The Simpsons | Gumball | Rick and Morty | Gravity Falls |
| Avatar: The Last Air Bender | Steven Universe | Adventure Time | King of the Hill | Teen Titans |
| South Park | Batman: The Animated Series | We Bare Bears | Young Justice | Star vs. The Forces of Evil |
| The Legend of Korra | Regular Show | Ben 10 | Dora the Explorer | SpongeBob SquarePants |
| Daria | Over the Garden Wall | Blue's Clues | Americal Dad! | Miraculous Ladybug |
| The Owl House | Futurama | Tom and Jerry | Bob's Burgers | Danny Phantom |
Is KimCartoon Legal?
As KimCartoon is a third-party website, it is illegal to stream content online. It is a website that streams copyrighted content without permission, which is a violation of copyright law. It is illegal to stream or download copyrighted content without permission from the copyright holder.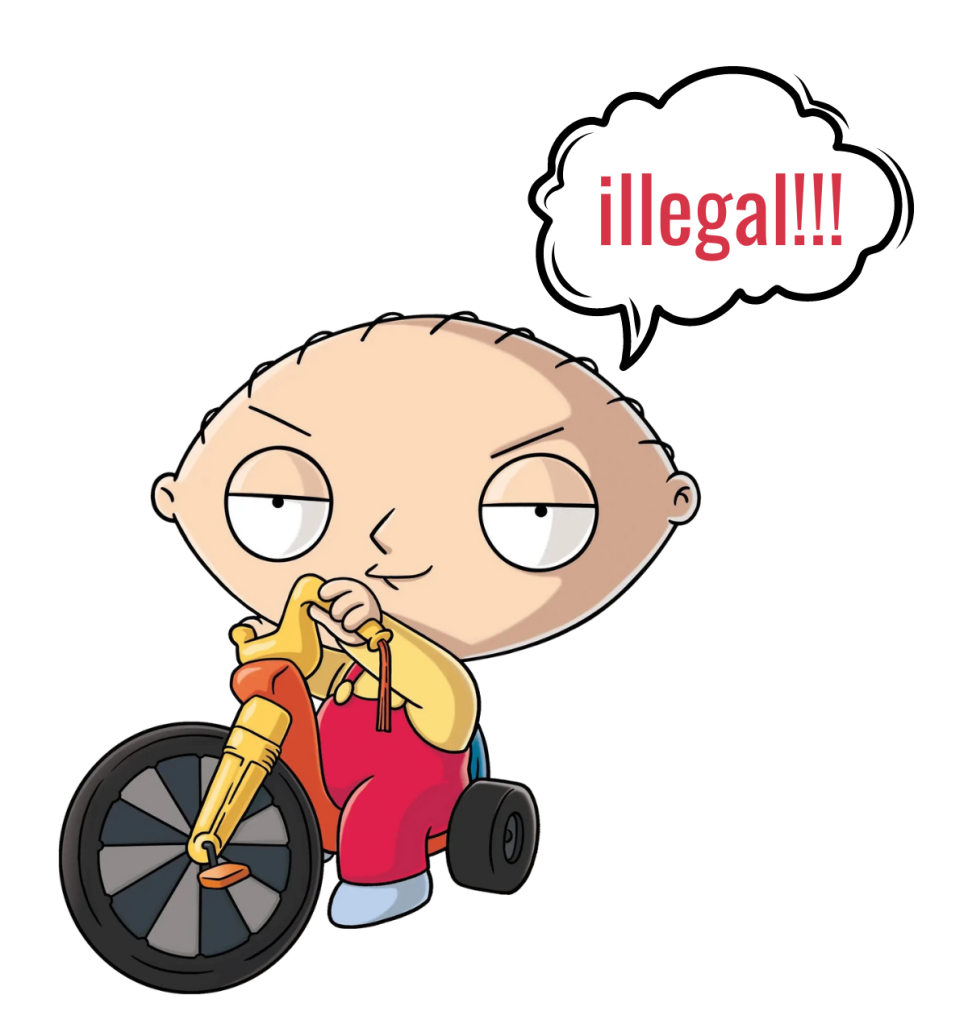 KimCartoon doesn't have the necessary licenses or permissions to legally stream the content it hosts. Furthermore, streaming illegal content can also lead to hefty fines and even prison time in certain regions.
Is VPN Necessary to Stream KimCartoon?
You can stream all the content on Kimcartoon without the help of a VPN. But we highly recommend you use a reliable VPN service while watching or downloading cartoon content on KimCartoon. Because while using a VPN, all of your internet traffic is encrypted and routed through a secure server. This makes your streaming difficult for malicious actors or others to gain access to your personal data or access the sites that you're visiting.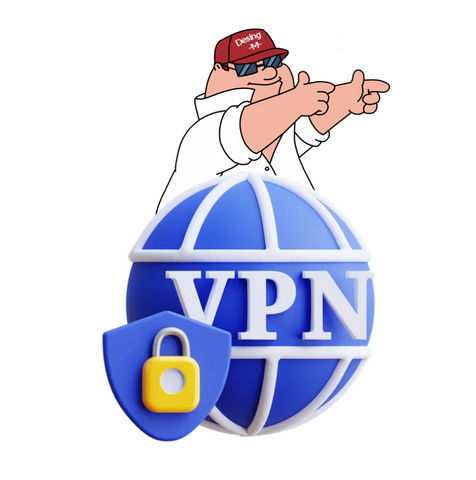 Also, using a VPN can improve your streaming experience. A good VPN can help users to reduce lag or buffering when streaming content from KimCartoon, as it can improve your connection speed.
KimCartoon Alternatives
Since KimCartoon is a third-party website, the government or ISP may take down the website at any time. So, instead of relying on a single platform, you can also try others to watch cartoons for free.
Watch Cartoon Online

Watch Cartoon Online is one of the best alternatives for KimCartoon to stream cartoons and animation movies for free. This website offers a variety of cartoons from both old and new from multiple sources.
It also includes a curated selection of subbed and dubbed anime as well as a selection of live-action shows and movies.
ToonJet

If you're looking for the best alternative for KimCartoon, then you can choose ToonJet. It is an online streaming service featuring classic cartoons, comic strips, and movies.
It offers an extensive and diverse library of cartoons and comics suitable for all ages, including classics such as Popeye, Tom and Jerry, Scooby-Doo, and more.
KissCartoon

KissCartoon is another service that offers a collection of cartoon content in its lineup. It offers a wide selection of cartoons, movies, and TV shows for viewers to watch.
It is a free service that offers a variety of options for streaming content, including downloading episodes for offline viewing. Moreover, you can watch media content in high quality without any buffering issues.
Tip! If you're a manga lover, then you can check out KissManga to read your favorite content for free without any interruptions.
KimCartoon – Overall Review
Pros
It offers a wide selection of cartoon shows and movies for viewers to choose from.
It is totally free to use and doesn't require any subscription fees.
The interface is simple and easy to navigate for new users.
It has a fast download speed, making streaming and downloading easy and efficient.
Content on this website is available in multiple languages for users from different countries.
Cons
It streams only cartoon content and doesn't provide any anime content for teens.
It doesn't provide any parental control feature for the child's security.
Ads may appear on this website, which can be annoying and intrusive.
Few contents available on KimCartoom may be inappropriate for kids.
The content available on KimCartoon is not legal to stream in all countries.
If you're willing to watch cartoon content for free, then KimCartoon is one of the best streaming platforms for you. However, you should keep privacy issues in mind before accessing any third-party website.
Was this article helpful?