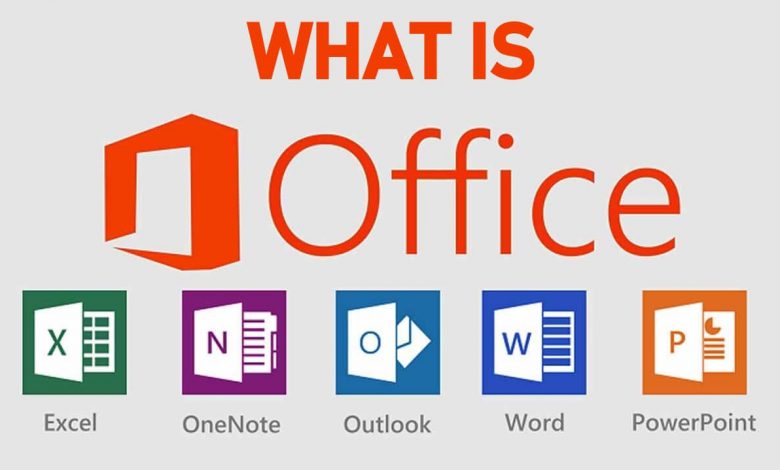 Accessing word documents, creating presentations, and working on spreadsheets has become essential activity in day-to-day life. Of all, Office apps by Microsoft have been the top choice when it comes to productivity concerns. The Microsoft Office Suite is an integration of all those software, and users can thus access all of them under one roof. Get into to know what are MS Office Suite and its products in brief.
What is Microsoft Office Suite?
Microsoft Suite is a collection of productivity programs that are made available under a single package. It has been the most basic productivity software to use at home or for business and in enterprise too. Upon its launch, it consists of a word processor, spreadsheet, and presentation. Over the years, the Microsoft Suite programs also include OneDrive, Outlook, OneNote, Teams, SharePoint and Yammer. While each of them is available as standalone software, users can access all of them together as Microsoft Office Suite at one price. If you want to get acquainted with the standalone prices of these tools for example, Sharepoint, you can read EPC Group's article.
Since 2013, Office 365 has been the primary source of getting Microsoft Office Suite. Office Suite has been targeted toward end-users of different devices. But the desktop version is the most commonly used. Later on, Microsoft re-branded Office 365 as Microsoft 365 upon targeting home and small-scale business users. So, those who are in need of this Office Suite needs can either download Microsoft 365 or use the browser-based version.
Know more about Office 365 GCC High and SharePoint Data Migration.
What Do Microsoft 365 Consists of?
Microsoft 365 is a productivity cloud that includes all the app that is available on Office 365. However, it designed to help people at home and business to achieve more with the integration of more Office apps, cloud services and added security. Microsoft 365 is a subscription service that provides the most collaborative, up-to-date features together. With this, the users will get an integrated experience in a robust way. Since April 22, 2020, Office 365 subscriptions were renamed to Microsoft 365. With this, the existing Office 365 users can access Microsoft 365 at the same price with added features.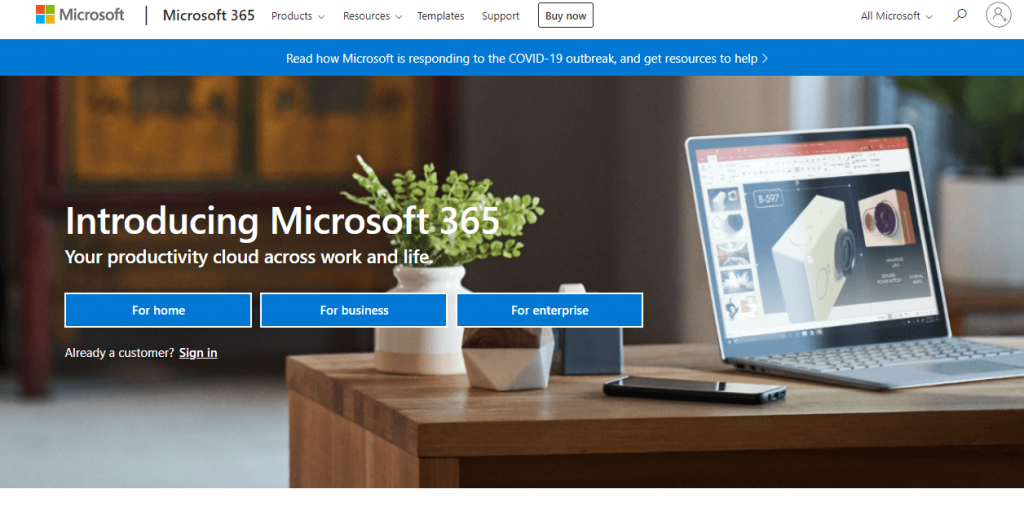 Notable Features of Microsoft 365
Get Premium Office apps that are creative, organized and secured
With Smart assistance support, users can write and design like a pro
Organize your time and manage multiple calendars in a single window to stay focused
OneDrive comes with Personal Vault that adds an extra layer of protection to important data
Supports accessing creative contents like templates, icons, fonts, stock ad photos
Helps to improve the productivity of your business by connecting with the employees
Connect with the coworkers and customers with Exchange and Outlook
Conduct online meetings or chat with the project members with the help of Team
Get a streamlined workflow digitally and capture insights by creating surveys, polls, and questionnaires
Protects against sophisticated threats like viruses and spyware on email attachments, links, etc.
Microsoft Office Suite Platform Support
Microsoft 365 is accessible from a multitude of platforms. Being a suite, the users can use the same login credentials to stay connected across all of their productivity works at any time. Microsoft 365 is available for the following platforms.
Windows PC
macOS
Android
iOS
Microsoft Suite Plans & Pricing
Microsoft 365 is available for different users from home to business and enterprise.
For Home
It is the best plan to choose for individuals or families to increase productivity. The available subscription plans are as tabled below.
| | | | |
| --- | --- | --- | --- |
| Plans | Microsoft 365 Family | Microsoft 365 Personal | Office Home & Student 2019 |
| 1 Year | $99.99 | $9.99 | – |
| 1 Month | $69.99 | $6.99 | – |
| One-Time Subscription | – | – | $149.99 |
For Business
Those small and medium sized businesses can choose any of the following subscriptions.
| | | | | |
| --- | --- | --- | --- | --- |
| Plans | Microsoft 365 Business Basic | Microsoft 365 Business Standard | Microsoft 365 Business Premium | Microsoft 365 Apps for business |
| 1 user/month | $5.00 | $12.50 | $20.00 | $8.25 |
For Enterprise
Microsoft 365 Enterprise subscription will connect every other employee in the business. Know its plans and pricing.
| | | | |
| --- | --- | --- | --- |
| Plans | Microsoft 365 E5 | Microsoft 365 E3 | Microsoft 365 F3 |
| 1 user/month | $57.00 | $32.00 | $10.00 |
What's Included with Microsoft 365 Products?
Take a look at what you get with every other Microsoft 365 plan in brief.
For Home
Microsoft 365 Family and Microsoft 365 Personal has lots of common features like apps, services, and advanced security.
The premium apps and services accessible on these plans includes
Word
Excel
PowerPoint
OneNote
Outlook
Access
Publisher (PC only)
OneDrive
Skype
Microsoft 365 Family supports up to 6 users on PC and 1 TB of the cloud for every user of up to 6 TB of cloud storage.
You may choose Office Home & Student 2019 plan if you are accessing Office apps on one PC or Mac. Also, it will give you access to the classic apps like Word, Excel, and PowerPoint.
For Business
Business Standard, Premium, and Apps for business plans supports the same Office apps. It includes
Word
Excel
PowerPoint
OneNote
Outlook
Access
Publisher (PC only)
The Business Basic supports web and mobile versions of Word, Excel, and PowerPoint. Those subscribed to this plan will get the first six months free with an annual commitment.
Business Basic and Business Standard has access to same services including
Exchange
OneDrive
SharePoint
Teams
In addition to the above, Business Premium lets users access to Intune and Azure Information Protection.
Those Apps for business users can access only OneDrive service.
For Enterprise
Office apps and services included on Microsoft 365 E5 and E3 includes
Word
Excel
PowerPoint
OneNote
Access (PC only)
Outlook
Exchange
Bookings
Teams
SharePoint
Yammer
Those with Enterprise F3 plan will get partial access to Office apps and services.
Know the Purpose of Office Apps
Have a glimpse at the uses of Office Apps from the section below.
Word – Used to read and edit documents, publications, etc.
Excel – Used for storing, organizing and manipulating data.
PowerPoint – To create presentations.
OneDrive – A cloud storage in which you can store the data online.
One Note – Organizes data like handwritten notes, screen captures, audio clips, drawing, etc.
Outlook – Used to manage contacts, to-do-list, emails and calendars.
Access – Capture and analyze the data from network or computer.
Publisher – Create extensive posters, publications, flyers, and menus.
Microsoft 365 Alternatives
Fortunately, Microsoft 365 isn't the only Office Productivity Suite in recent times. There are a lot more to try and among which we have listed the best ones here as Microsoft Office alternatives.
LibreOffice 5
G Suite
Corel WordPerfect Office X8
WPS Office
Apple iWork
Calligra Office
Our Opinion
Microsoft 365 has classified itself for different users' needs. As a user, you can primarily choose between any of the three Microsoft 365 products. Furthermore, you can decide between its different plans based on your requirements and subscribe to it. Although Microsoft Office Suite seems to be costly, it is worth the money anyone pays for it. With different pricings and plans, it will definitely help you out with your productivity.
Please share your feedback about Microsoft 365 as comments. For more articles, you may follow us on Facebook and Twitter pages. Do follow our Facebook and Twitter accounts for more related tech updates.
Was this article helpful?