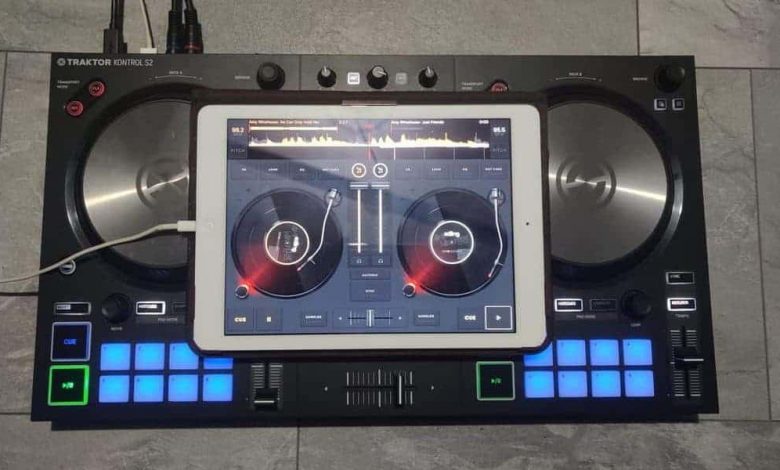 If you are hunting for the best DJ apps for iPad, this article will help you choose the best app. We have listed the top 9 best DJ apps with their features. If you're a party lover and DJ artist, having the best DJ apps will help you out. We all know DJ music is a great medicine that gives a fun and relaxing experience by healing our problems and consoling us in the required time.
List of Best DJ Apps for iPad
Cross DJ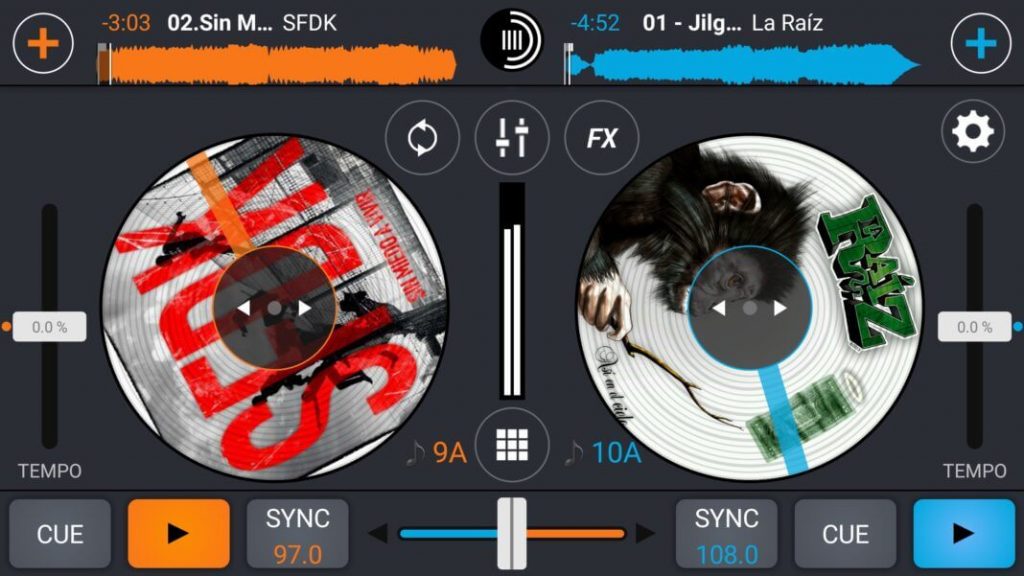 When it comes to the best DJ apps list for iPad, Cross DJ will stand at the top of the list. It is one of the most used and popular apps where you find songs easily from SoundCloud. It is a freemium app that costs $8.99/month to access special features like manual pitch adjustment, audio FX, and 72 samples. Even in a free app, you get access to some features like tempo, slip mode, reverb, and equalizer. In Cross DJ, you will get essential effects (Hi-Pass, Delay, Echo, and Bi-filter), Beat effects (Phaser, cut, Flanger), and Morph effects (Crush, bliss, Brake, roll). In addition to that, you even get an HD live recording option, Changing BPM without affecting the tone, an ad-free experience, build-in pads, recording samples with microphones, and 12 sample banks.
Edjing Mix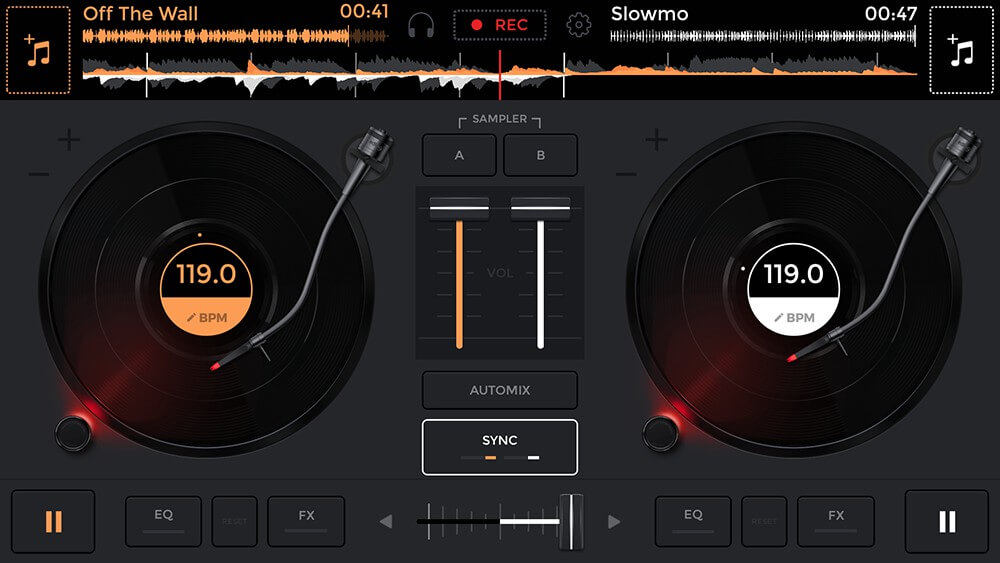 Edjing Mix is a brand version of a DJ app where you get 50+ million tracks in 20 DJ effects. It has a large collection of music libraries so that you can access music from SoundCloud and local folders. With the smart search feature, you can browse the music based on alphabetic order, time, or BPM. You can create your customized playlist and add music from both local and streaming service apps. Even you can queue the song for playing the upcoming songs. It comes with audio FX expansion like steel, roll, roll filter, double beat, gate, color noise, beatgrid, band stop, bandpass, and reverb.
Pacemaker DJ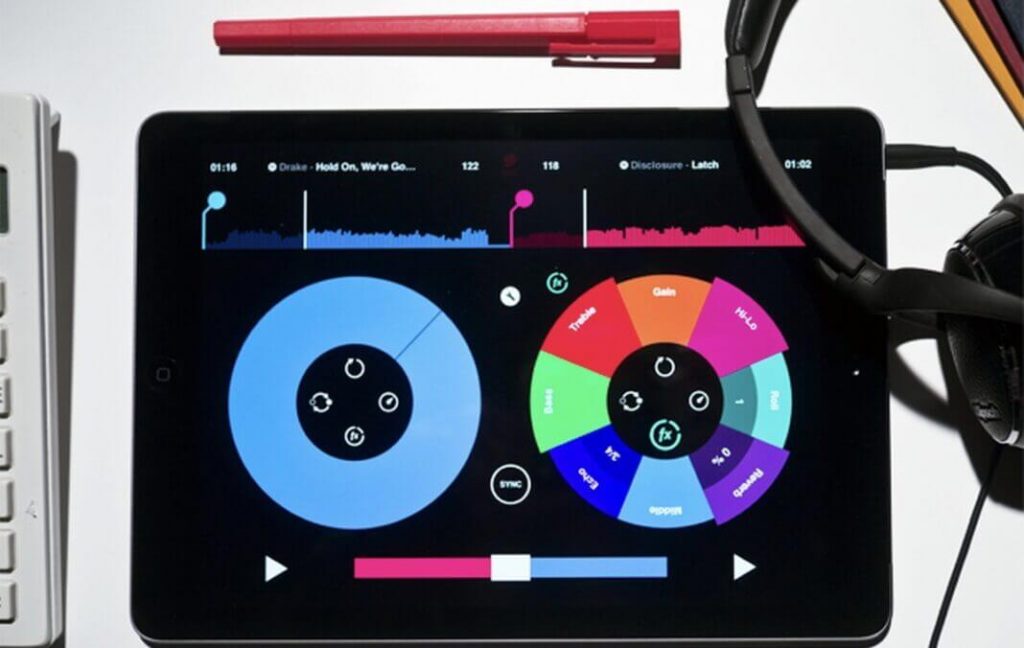 Pacemaker DJ is a versatile DJ app highly recommendable for budding DJ artists. It is available for Apple Watch, iPad, and iPhone on App Store. It is great fun, and colorful app which gives you the party feeling with its originals jams and tracks. Moreover, you will get a lot of features like reverb, chop-chop,8-bit, beats, loop, echo crossfades, beat-skips, and much more. Besides that, it is a great friendly app that helps you choose the songs based on your mood, and even you can create your mix using the autopilot mode.
Related – Best Recipe Apps for iPad
Traktor DJ 2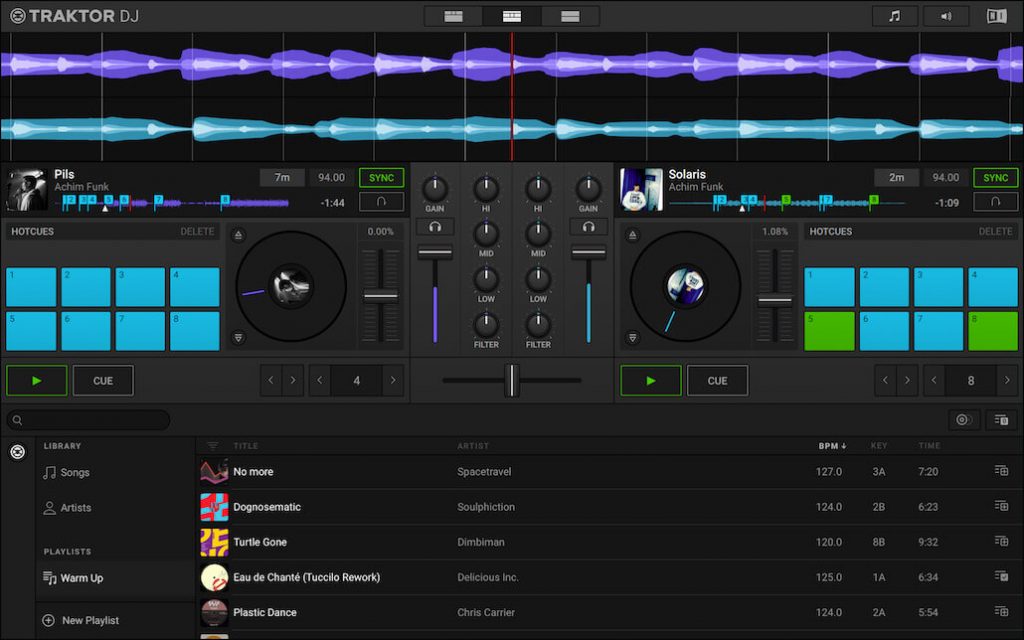 The Traktor DJ 2 is a most reliable and promising app which does an excellent job with its features. The old version app lacks in a few places, but the new launch took it to the next level. For beginners and even experienced DJ artists, Trakto DJ 2 app is the best choice. It is mainly focused and designed for iPad and iPhone users as it provides seamless functioning. You will get features like beat detection, syncing, tempo fader, hot cue controls, pitch bend, stacked waveforms, and more. In addition to that, you can even import your favorite tracks from iTunes. The app just costs $4.13, which is affordable compared to the other DJ apps.
Djay and Djay 2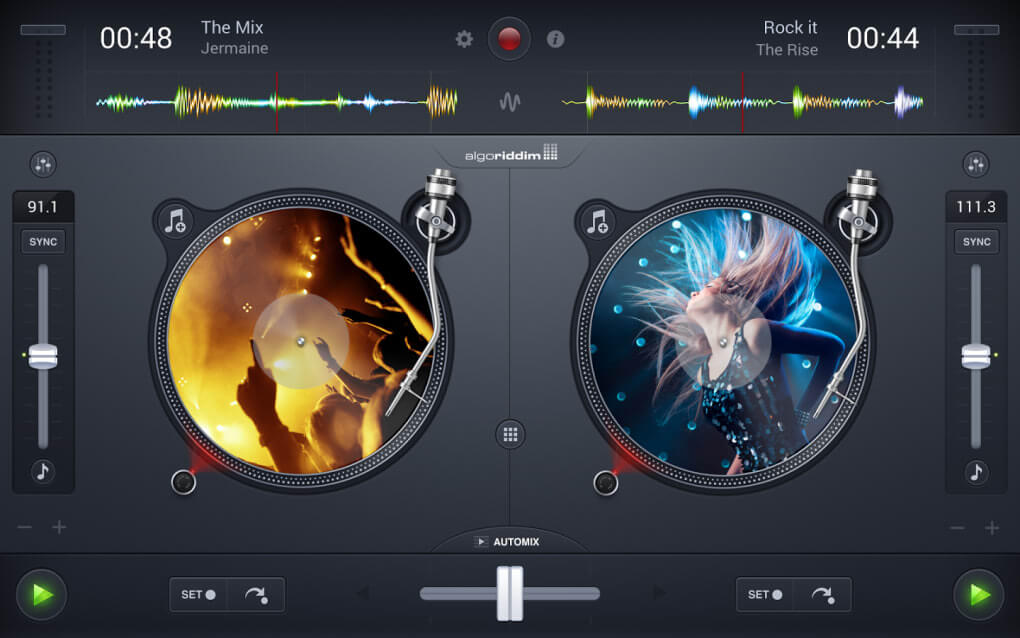 Djay and Djay 2 is a top-notch app that is mostly preferred by iPhone, iPad, Mac, and Windows users. The app comes with the disc format, which gives you a closer physical desk experience. It is a great user-friendly app that is fuss-free and easy for aspiring DJ artists. As you can integrate it with the Spotify app, it is easy to import your favorite music from the Spotify app by subscribing to their Premium subscription. Djay and Djay 2 app supports all the file types, and you can use their tools and features for free of cost, just like Edjing. However, it costs $2.99 to access the full app feature, similar to Spotify integration.
DJ Studio 5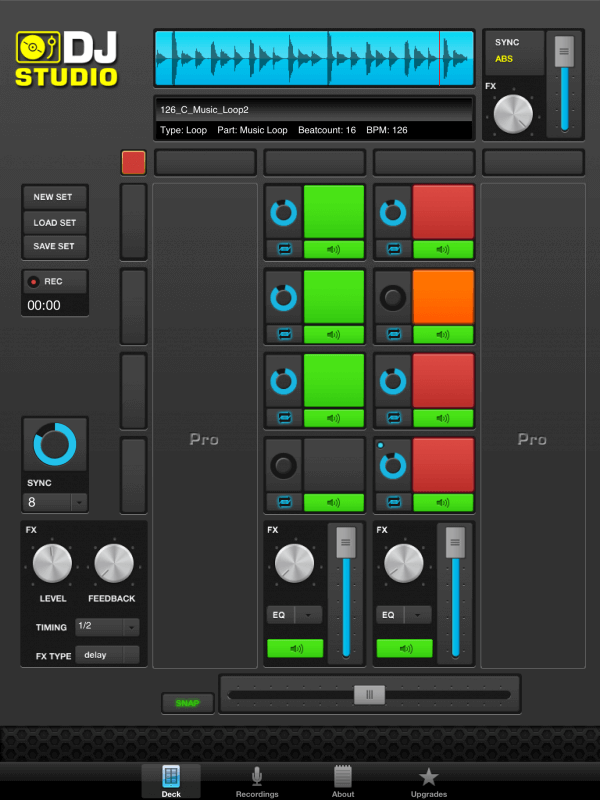 In the list of best DJ apps for iPad, DJ Studio 5 is the most powerful app used by 50+ million people worldwide. It is a free, robust, and party-proof app that offers mix, remix, scratch, loop, and pitch music. You will get eight sound effects: Gate, Reverb, Flanger, Phaser, Bit Crusher, 3D, brake, and FlippingDouble. The app comes with a unique search where you discover and browse the music by name, folder, artist, and album. In DJ Studio 5, you can share your mix to the SoundCloud social network and even on Twitter, Facebook or Google+. It is a free and secure app where there is no registration, no watermark, no limitations, no trackers, no ads, no pop-ups, and no stealing of your personal data.
Deej
When it comes to the user-friendly DJ app, the Deej app will be a great choice. You can create your jams and mix tracks by adding effects like tempo, phaser, chorus, sync beats, reverb, echo, flanger, etc. The app comes with a three-band EQ control which eases mixing. You can create your jams and it can be uploaded in SoundCloud, Dropbox and Mixcloud apps in .mp3, .ogg, .aac, .wav, .wma formats. Apart from tracks, you can even receive a call and check the mail, whereas the progress will not stop or get affected. It just costs $5.99 to can get an extraordinary experience.
DJ Player Professional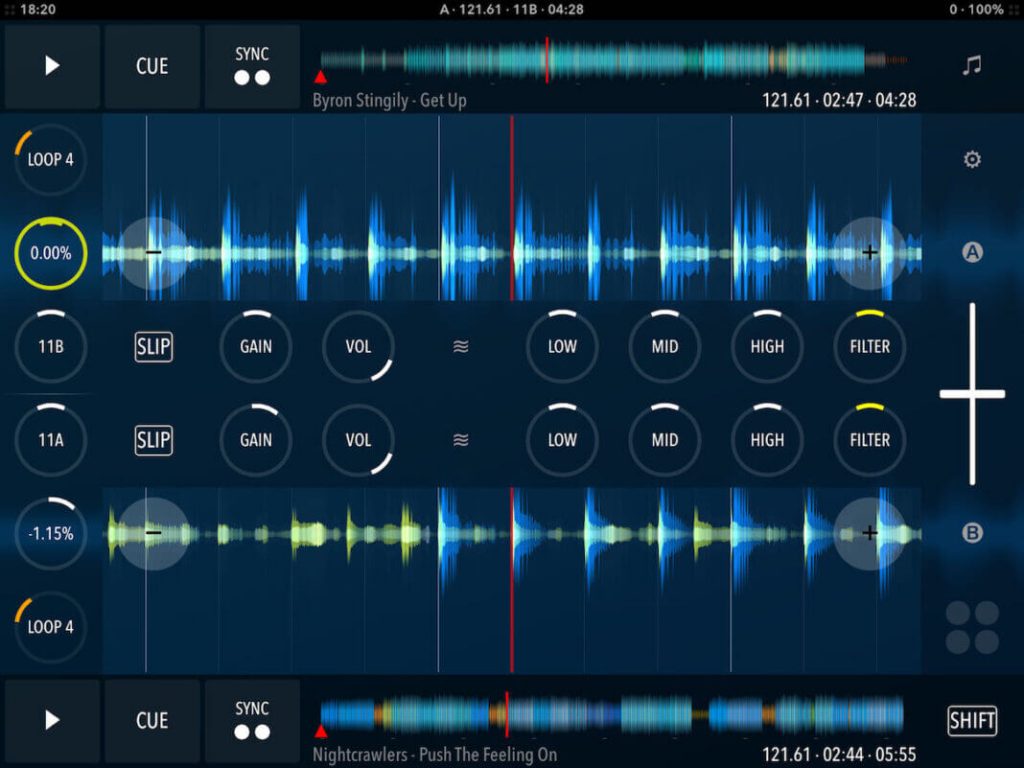 DJ player professional is an extraordinary DJ app developed by iMect where you get two views: Performance and Classic. You get the waveforms, mirror-images format, and easy-adjust in performance view. The app is available on the Google play store and app store for $1.67 per month. You can unlock all the features only on the paid version. Like other DJ apps, DJ Player professional also offers clean and contemporary features like looping functions, EQ, handy spectral waveforms, and much more. While using it for the first time, you might feel disgusting with everything happening on the screen. However, you will get used to it within a few days.
Serato Pyro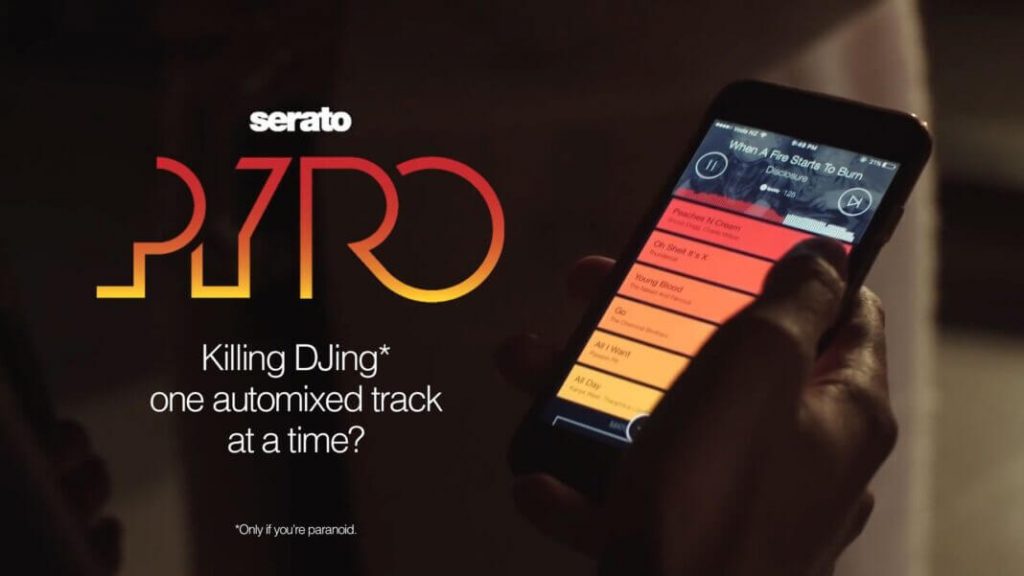 Searto Pyro is an app that is suitable for genuine music lovers. It is recommended for both upcoming and experienced DJs. It is an easy, hassle-free, and excellent app for hosting parties. The app comes with the autopilot mode meanwhile you can select your track, the app will automatically match the other songs. Unlike other apps, you have to use iTunes to import the tracks. But you can integrate the Spotify premium account to enjoy the endless songs and tracks.
These are the best DJ apps for iPad. Virtual DJ apps are the popular and must-have apps in this technology world to create the party scene. So select the one you want and use it on your iPad.
Was this article helpful?