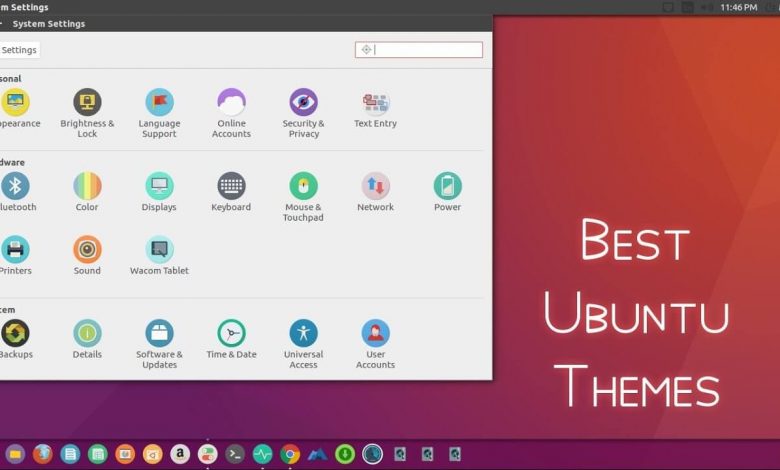 When you spend too much time on your computer, you will try to customize the appearance according to your wish. Ubuntu allows users to download and apply new themes to alter the appearance and outlook of their desktops. There are numerous ubuntu themes available online. Installing and trying each of them is a difficult task, and it consumes a lot of time. Hence, we created a list of the top 10 best themes that you can try on your Ubuntu machines.
Adapta
Adapta is one of the popular and best GTK themes that you can download on Ubuntu machines. Most of the Linux users download this theme because it provides a lot of icons and wallpapers to select. Based on Google's material design, various developers from Google and the Disqus commenting community are recommend this theme. Apart from Ubuntu, Adapta also supports other environments, including Unity 7, Cinnamon, Gnome, Budgie-desktop, and a few more.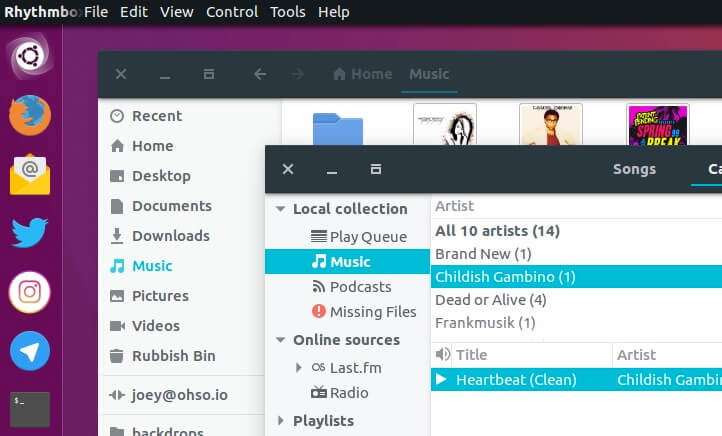 You can download the Adapta theme from the GitHub page. After downloading the file, unzip it your theme folder.
To install the Adapta theme on Ubuntu,
sudo apt-add-repository ppa:tista/adapta
sudo apt-get update
sudo apt-get install adapta-gtk-theme
Arc Ambiance
Arc Ambiance is a fantastic theme that provides some transparent elements to transform your Ubuntu desktop. It combines the features of the default Ubuntu GTK theme and the popular Arc GTK theme. If you want a theme with a sleek interface which don't abandon the Ubuntu style, you must try Arc Ambiance.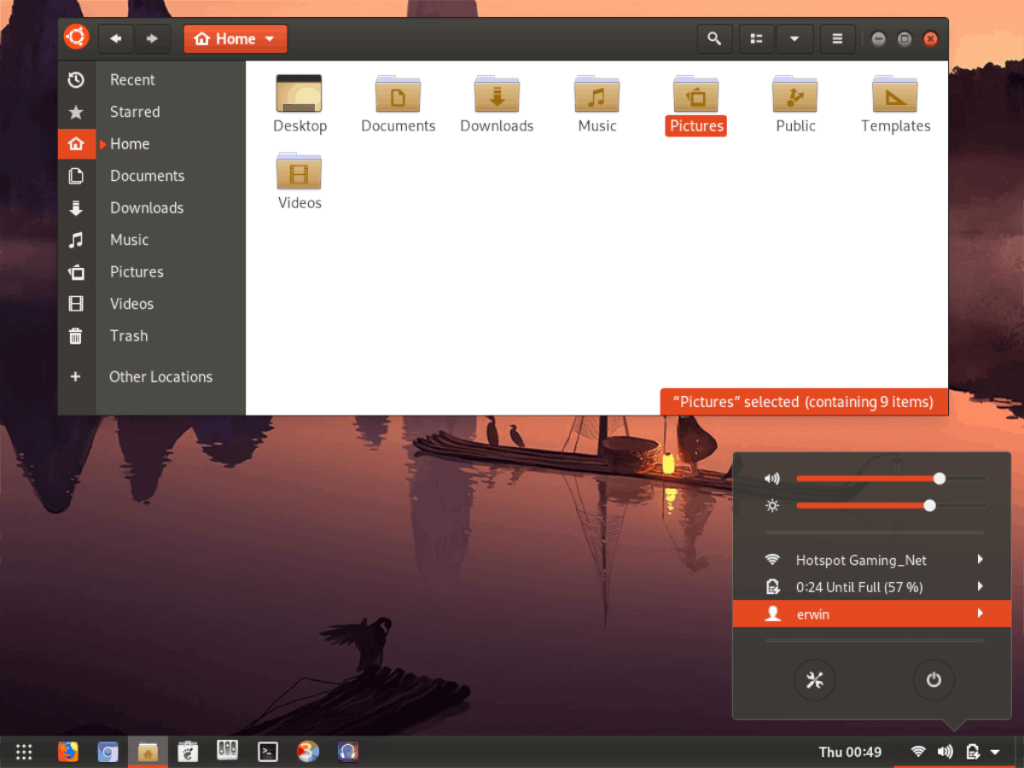 Arc Ambiance comes with different transparent elements to support GTK 3, GTK 2, and GNOME shell environments like MATE, Budgie, Xfce, Pantheon, etc. The Arc Ambiance is freely downloadable from the Gnome-look.org theme website.
Numix
If you're searching for the best Linux themes, you might have come across Numix themes and its icon packs. The gray tone and the circle icons in the theme provide an excellent desktop environment. Moreover, it also provides unique themes, wallpapers, and icons to transform your desktop. It supports different variants like Mint, Fedora, Ubuntu, and a few more. Simply, It is an ideal one for the users who want a polished Ubuntu theme.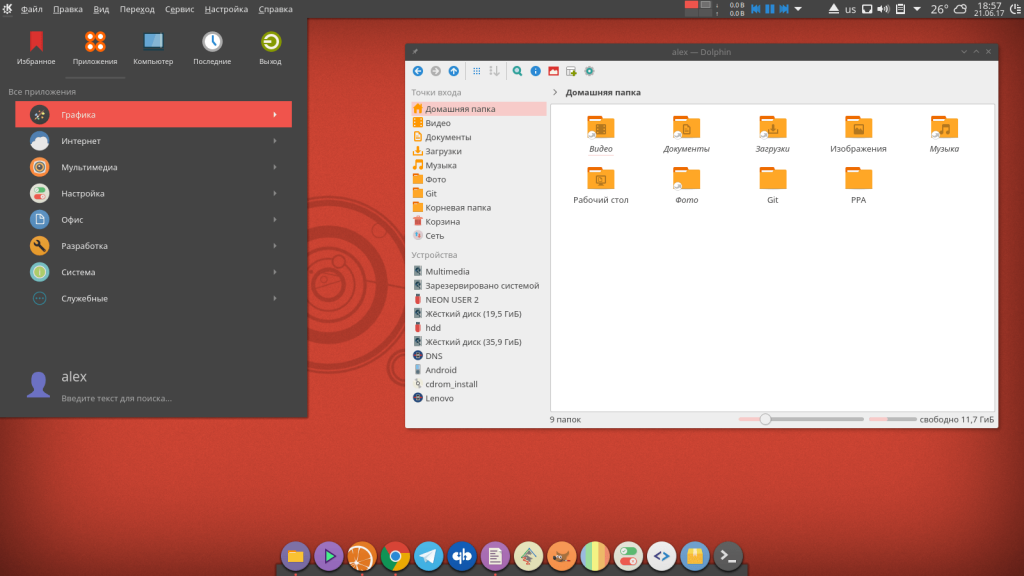 To install the Numix theme on Ubuntu,
sudo add-apt-repository ppa:numix/ppa
sudo apt-get update
sudo apt-get install numix-icon-theme
Arrongin/Telinkrin
Arrongin and Telinkrin are two different themes, but you can download them in a single file. They are refined and re-structured of the Ambiance theme. The only and major difference between them is the color. The first theme comes in orange color, whereas the second one comes in blue color. Both themes are integrated into the Gnome environment with the shell-theme, icon-theme, and background which looks consistent.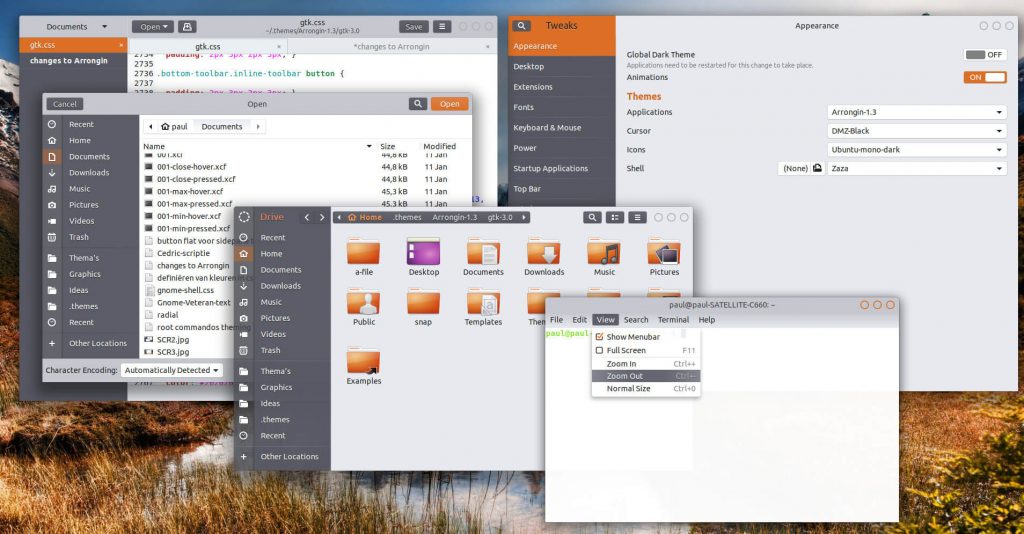 The icon theme and icon set of both themes are designed based on the icon set of MySuru. But, some of the icons are re-colored individually to enhance the appearance of Gnome systems. Like Arc Ambiance, you can download the theme directly from the Gnome-look.org website.
Ultimate Maia
Manjaro Gnome edition users can download the Ultimate Maia theme to change their desktop. The dark green background, minimize/maximize buttons, and the theme's overall appearance makes it popular among the users having the Manjaro desktop environment. Apart from green color, it also offers a few more colors like blue, orange, grey, red, violet, and black to enhance the background appearance.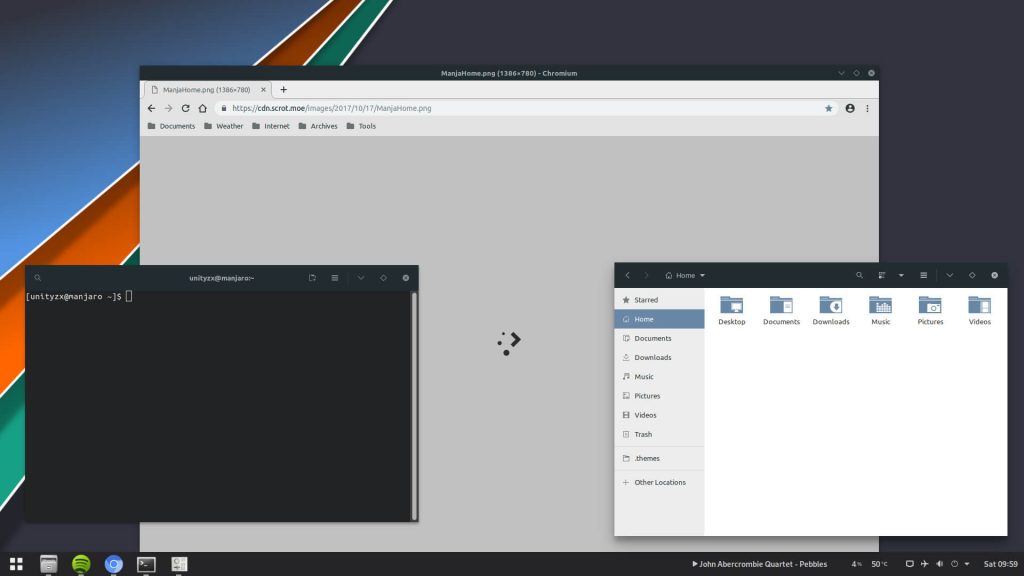 The Ultimate Maia theme and icon pack is available as two different packages but creates an amazing combination when they are used altogether. On header bar colors, it has two variants: flat and gradient header.
Vimix
Vimix is a flat material design theme developed for GTK 2 and GTK 3 desktop environments like Gnome, Pantheon, Unity, Budgie, Mate, and XFCE. The theme comes in three different styles: Grey, Blue & Ruby. Each one has a separate light and dark theme.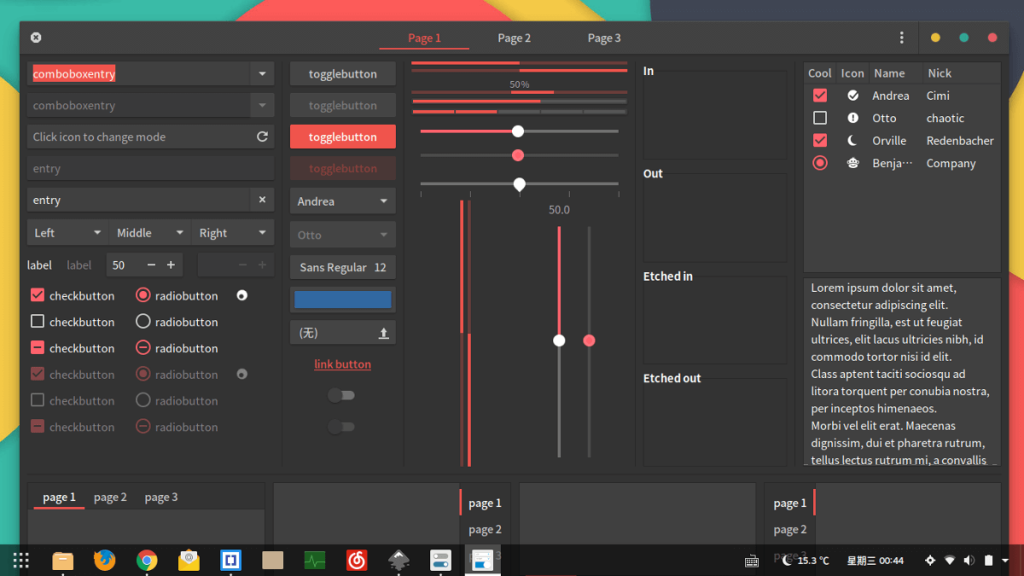 To install the Vimix theme on Ubuntu,
sudo apt-get install gtk2-engines-murrine gtk2-engines-pixbuf
To update the theme,
./update-vimix-online
Ant
Ant is one of the best, and flat GTK themes developed for Ubuntu and other GNOME-based Linux desktops. It comes in 3-different variants: Ant, Ant Dracula, and Ant Bloody. The Ant Bloody variant's color palette combines a white background with dark red text and gunky green accents. By default, the Ant themes add richness to the colors for better appearance.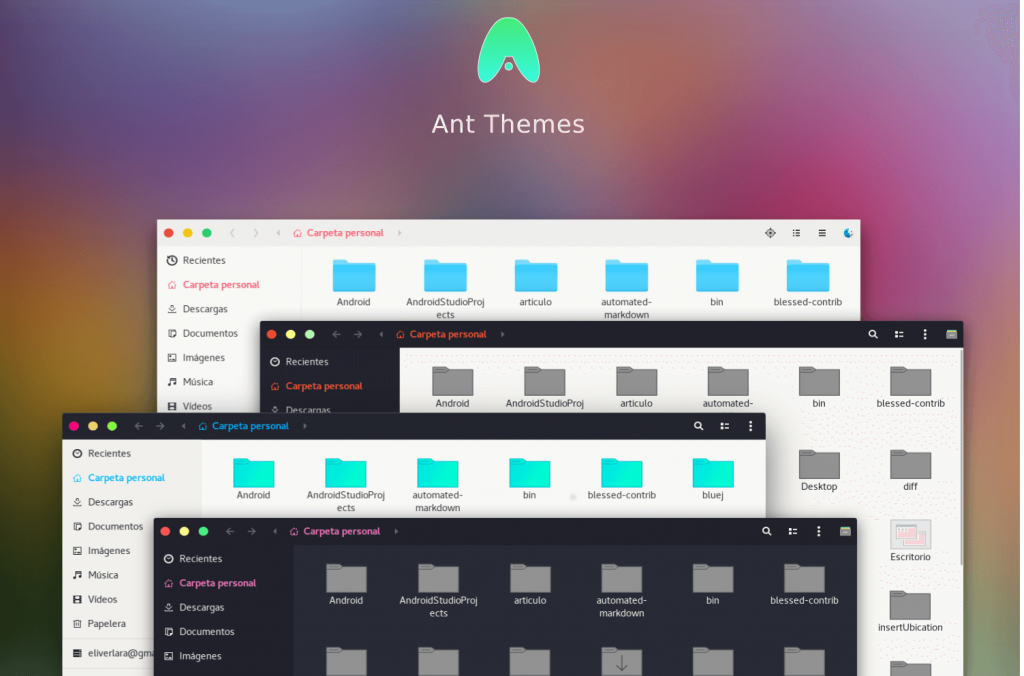 After downloading the appropriate files, extract the files to the themes directory [~/.themes/]. After extracting or unzipping, select and install the Ant theme that you want to use.
Matcha
You can Matcha as the combined version of Adapta and Arc. The material based theme looks clean and straightforward. It uses color pallate to create a unique and friendly interface, along with eye-catching transitions and animations. It also has few color variants, including red, orange, blue, and green. The lack of its own icon set is the only downside of the Matcha theme.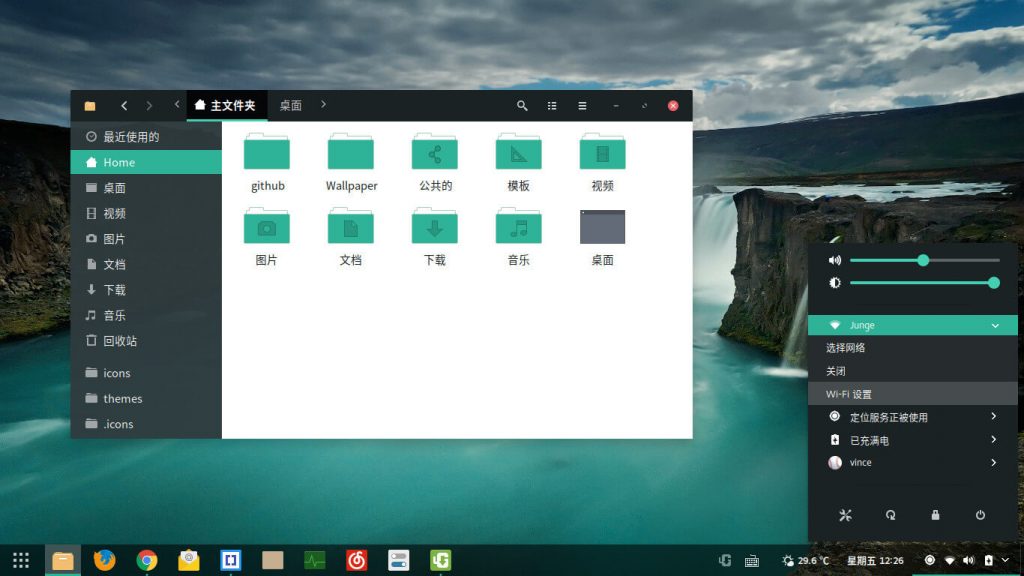 The theme was designed in a way to support GTK 3, GTK 2, and Gnome-Shell environments. You can download this theme easily from GitHub.
Flat Remix
Flat Remix is a favorite shell theme for most of the Linux users. Based on flat material design, the theme is modern, beautiful, and simple. It comes with high contrasts and sharp borders along with its own icon set. Moreover, it is available in both dark and light variants.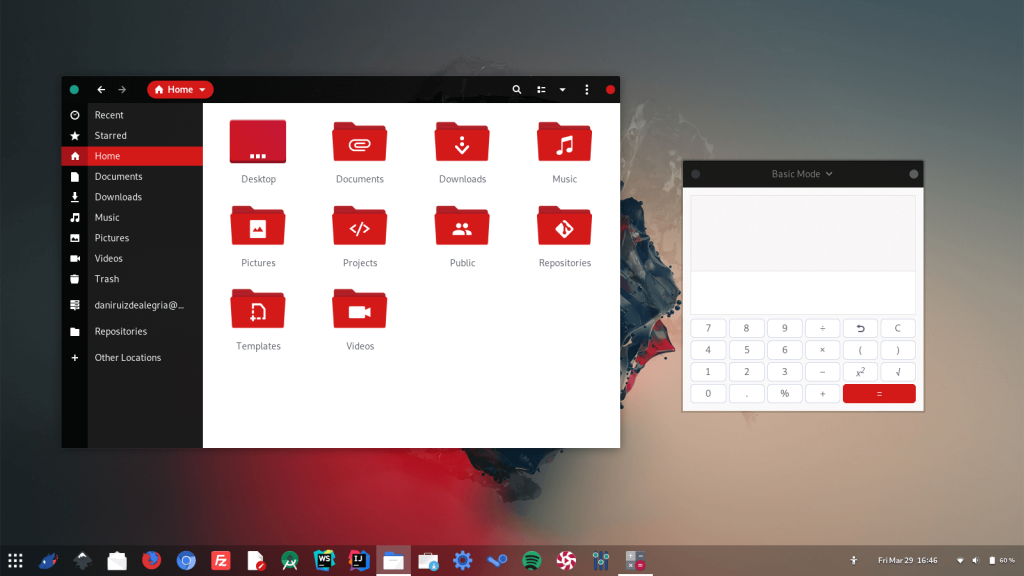 To install the Flax Remix theme on Ubuntu,
sudo add-apt-repository ppa:daniruiz/flat-remix
sudo apt-get update
sudo apt-get install flat-remix-gnome
Vertex
Vertex is the final Ubuntu theme that we recommend you to download. IT supports all kinds of desktop environments, including Gnome-Shell, GTK 2, GTK 3, and Cinnamon. It also presents themes for popular Linux web browsers like Chrome, Chromium, and Firefox. It comes in three variants: dark, light, and dark headers (default). The guy who developed the Arc theme has developed the Vertex theme.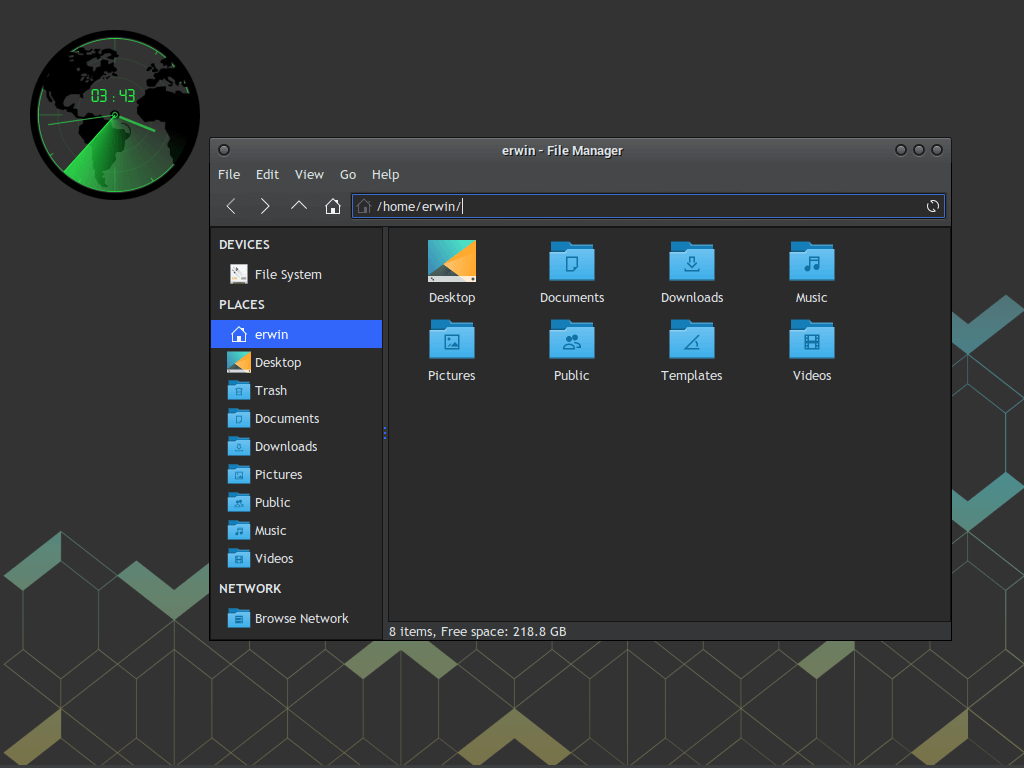 These are the top 10 best Ubuntu themes that we recommend you to try on your device. All the above-mentioned themes are entirely free to download and use. Try these themes and mention your favorite one.
In case if we have missed anyone off the popular Ubuntu themes, you can share with us using the comment section. Connected with us by following our Twitter and Facebook profiles.
Was this article helpful?