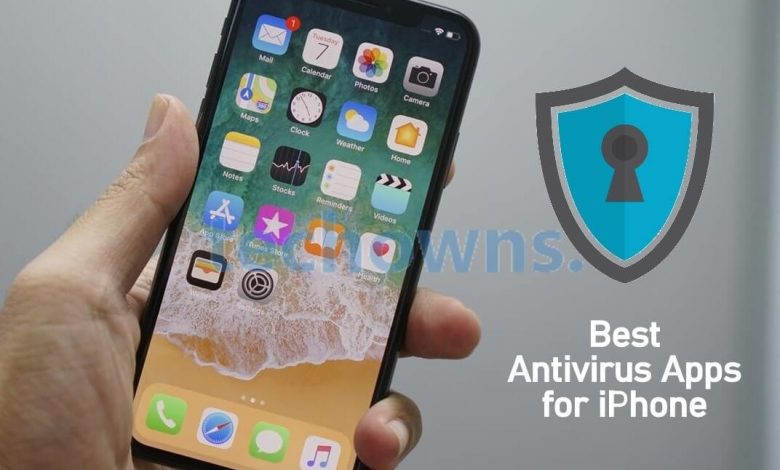 Unlike other smartphones, Apple iPhone is less prone to malware attacks. It is because of the security features that comes built-in on every iPhone. The device is designed with security as the first factor. However, it doesn't mean the iPhone is immune completely. In order to get rid of such least case issues, the article covers the list of the best antivirus for iPhone.
Installing an antivirus app on iPhone will give an extra layer of protection. So, it is easy for any iPhone user to stay away from the online attackers. For instance viruses, malware, web trackers, etc. All you need is an antivirus app if you're concerned to keep your iPhone away from local trackers and online threats. The best antivirus for iPhone will provide you with the high-end security any time.
Does Antivirus App Really Work on iPhone?
There are lots of antivirus apps available for the iPhone. But they can only perform a limited set of functionalities. By default, apps on iPhone run on sandbox which has limited permissions. So, an iOS device will not permit any app from stealing your personal or private details. In other words, Apple has designed the iPhone with the security features at its core. and so an iPhone needs no antivirus app in specific. Even if you install an antivirus tool on iPhone, it cannot run to the fullest extent as only some of the functionalities are accessible.
What Does An Antivirus App Actually Do on iPhone?
While the antivirus apps on the iPhone are limited with their functionalities, many question whether the antivirus app is helpful or not. Few others may think that they are useless and fake. However, it isn't the case as iPhone lets antivirus app to perform certain useful security features. For example, it will safeguard your iPhone with anti-tracking, anti-phishing, password managers, anti-theft solutions, ad blockers, etc. By offering such features, most antivirus apps are henceforth referred to as mobile security apps.
Best Antivirus for iPhone
Here is the handpicked list of best Antivirus apps for iPhone.
1. Lookout
Lookout is the world's most advanced mobile security app to protect your iPhone. It will find the threats and stop them before they harm your device. With the in-depth protection and powerful security tools, your data, device and identity will be protected.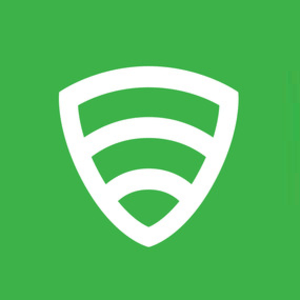 What's More Lookout App Offers?
Browse confidently on the web without worrying about trackers stealing your personal information.
Lookout secures network traffic and protects iPhone from malicious contents.
It will let you stay away from phishing scams, alert you when you access unsafe WiFi.
The system advisor feature will give notification about the security vulnerabilities.
With theft protection, it will locate your phone and make a sound alarm even in silent mode.
Price: Free/Lookout Premium costs $2.99 and Premium Plus costs $9.99.
2. Avira Mobile Security
Avira Mobile Security is one of the best antivirus app for iPhone and you will get absolute security. It is a versatile utility tool that keeps your iPhone away from online threats. The multi-layer protection will safeguard your device as well as data from online dangers.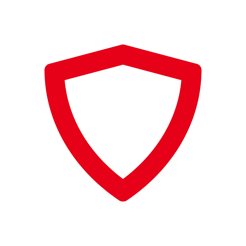 What's More Avira Mobile Security Offers?
Activate anti-theft tools and easily locate iPhone whenever you miss it.
Get notified whenever any apps tries to access your photos, emails, contacts, credit card details, passwords, etc.
Schedule a scan for your email to avoid a security breach. Avira will scan it once a day/weekly/monthly.
Find out the latest security events affecting iPhone from Activity Report.
The integrated Device Analyser will check for the iPhone memory & storage usage and free up space when needed.
Price: Free/Buy Avira Mobile Security Pro at $1.49
3. McAfee Security
McAfee Security is the best security app for iPhone. It will efficiently protect privacy while you are online. With the system security scan, the users can easily identify the unsecured WiFi and WiFi attacks. Further, the WiFi scanner will carefully analyze the network and enhances security. It will alert you when your iPhone is connected to any such networks.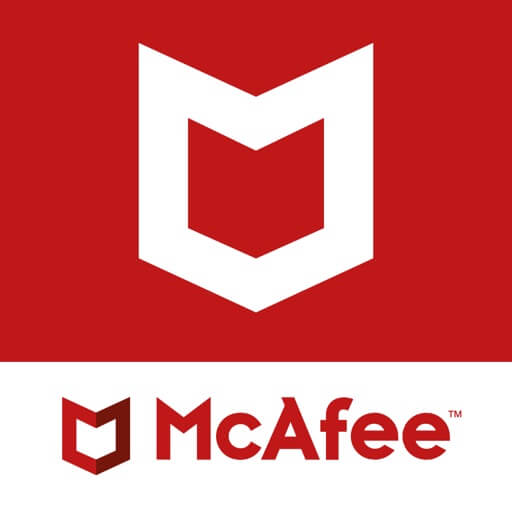 What's More McAfee Security Offers?
It will hide your personal and private photos, videos, etc, in a media vault with a secure PIN.
Just activate alarm and locate the iPhone that is either lost or stolen at any time.
McAfee will capture a photo when someone enters the wrong vault PIN.
You will receive an email with the photo of intruder and device location.
It supports backing up your contacts automatically and restore them on any device easily.
Price: Free/Get McAfee Subscription at $2.99/month or McAfee Plus Subscription at $9.99/month.
4. Norton Mobile Security
Norton Mobile Security is a top-notch antivirus for iPhone to download. It offers security as well as web protection while surfing the web by using public WiFi. The users will stay safe from the online cyber threats, online scams, etc. With Norton Security, your privacy and private information will never be exposed.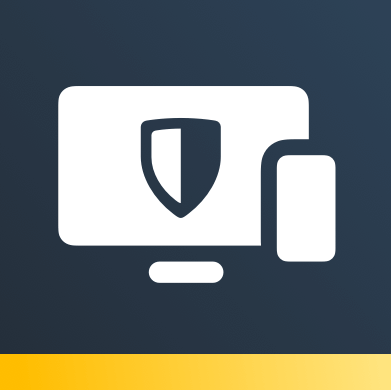 What's More Norton Mobile Security Offers?
Norton mobile security uses advanced scanning to detect and notify the unsecured WiFi networks.
It will alert you whenever cybercriminals attack your device or try stealing your personal info while visiting a website.
Helps in safeguarding you from accessing malware websites, apps, email, and social networking sites.
It will keep your device clean from viruses, malware, and online scams.
Notifies you when iOS is out of date or you need to take action to protect it against vulnerabilities.
Price: Free/ Buy Norton mobile security premium at $14.99/year.
5. Avast Security & Privacy
Avast Security & Privacy is the most trusted mobile security for iPhone device. It will keep you safe while protecting your device from online attacks. Avast will provide powerful security and offers protection just beyond antivirus. So, your digital contents and your online identity are immune and safe anytime.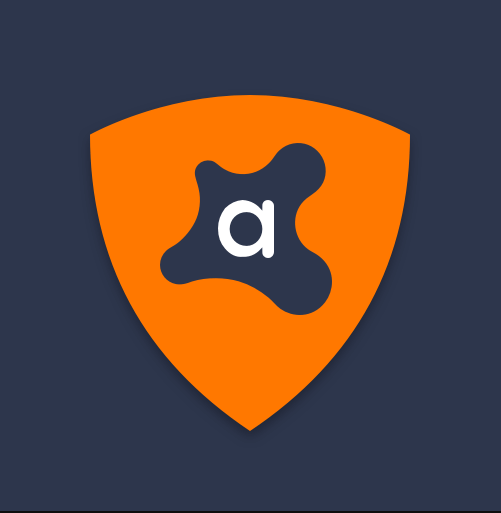 What's More Avast Security & Privacy Offers?
Advanced threat detection tech of Avast will analyze the WiFi security to which iPhone is connected.
It will check for the vulnerabilities, passwords, hacking, etc, and notifies the users.
Just lock your private photos in an encrypted vault which can be accessed only with PIN, touch or face ID.
It features Secure Browsing VPN and it will secure your browsing and don't let anyone spy on your online activity
Price: Free/ Buy Avast Mobile Security premium at $4.99/month or pay $19.99/year.
6. AVG Mobile Security
AVG Mobile Security is the best free antivirus and mobile security for any iPhone. It will keep your device safe, secure, and private from the online snoopers. With identity protection, AVG Mobile Security will give you a notification whenever the account linked to your email are vulnerable to online attacks.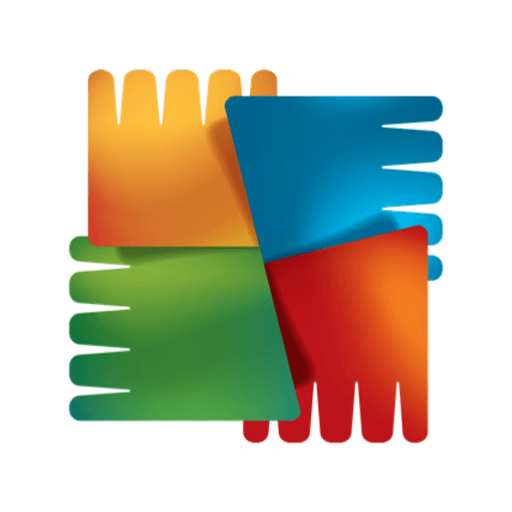 What's More AVG Mobile Security Offers?
AVG mobile security app will hide your personal photos under encrypted vault which is accessible only with a PIN.
It will scan the WiFi network to which your iPhone is connected and ensure it is safe or not.
There is a built-in VPN available on AVG with which you can browse safely and privately.
Price: Free/ Get AVG Mobile Security premium at $4.99/month or $19.99/year.
7. Trend Micro Mobile Security
Trend Micro Mobile Security is the best utility to enjoy online contents at utmost security. It lets the users stay safe from online threats and dangers. Trend will block the potentially harmful and malicious websites while browsing. It will also block the ads, trackers from stealing your personal information, etc.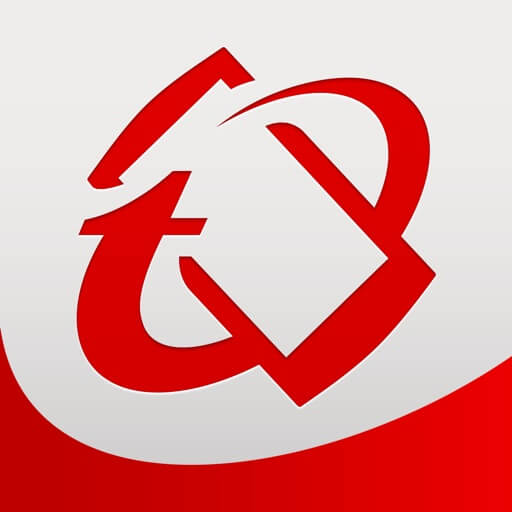 What's More Trend Micro Mobile Security Offers?
Web Guard feature will block the malicious, dangerous, and fraudulent websites automatically.
The parental control tools of Trend will block the mature contents and makes your iPhone safe for kids.
The incoming text messages will be checked for the suspicious web links.
Experience private web browsing without letting out your browsing activity.
Price: Free/ Buy Trend Micro Mobile Security at $18.99/year
8. F-Secure SAFE
F-Secure SAFE is an award-winning security tool for iPhone to stay safe and secure on the internet. It will keep all your personal information private while browsing. Whether you are surfing, shopping, or watching videos, your iPhone is completely safe with F-Secure SAFE app.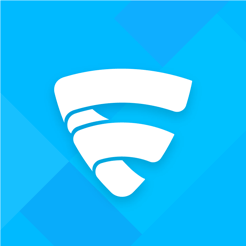 What's More F-Secure SAFE Offers?
It is advanced internet security to keep your iPhone away from viruses, ransomware, Trojans, spyware, etc.
F-Secure SAFE will keep an eye on your important folders and blocks the ransomware from encrypting those files.
It will find the iPhone, when you have accidentally lost your device or some has stolen it.
Internet is safe and kids-friendly if you have F-Secure SAFE on the iPhone. You can set time limits, filter contents, remote locate, etc.
Price: Free/Get F-Secure SAFE premium at $13.99/year for 1 device or pay $54.99/year for 3 devices.
9. LogDog
LogDog mobile security is one among the long list of best security app for iPhone. It will protect your private information away from hackers and snoopers. Connect your accounts like emails, passwords, personal info with LogDog and never let intruders access them. Not even LogDog servers can view them.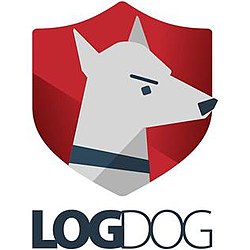 What's More LogDog App Offers?
Your personal accounts will be scanned continuously to keep the data safe from the unauthorized users.
It will alert you with a notification whenever a suspicious activity is attempted by hackers.
The unique cyber tech will learn the online activity patterns and will create a personalized cyber profile.
Price: Free/ Get LogDog All Accounts plan at $7.99/month or $23.99/year.
10. Fyde Mobile Security
Fyde Mobile Security is the best free antivirus for iPhone to offer unlimited security. It will keep your iPhone safe while shopping, browsing, banking, sharing media, etc. All your personal information on the iPhone will be kept safe from the prying eyes as long as you have Fyde Mobile Security.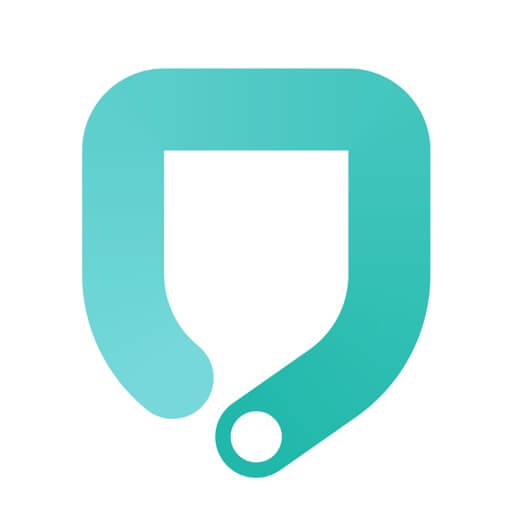 What's More Fyde Mobile Security Offers?
It provides identity protection and doesn't let fake or misleading sites stealing your identity.
Keeps all your personal info safe. Fyde app ensures it doesn't collect, store, or sell your info with others.
The automated notifications will show the threats blocked by Fyde app.
It protects your device battery from draining out as like VPN app.
With real-time notification, you will know about fake websites, WiFi, etc.
Price: Free
Best Antivirus For Other Devices:
Winding Up
It is indeed must for any iPhone users to have an antivirus app. It is useful if you are concerned about protecting your privacy from online attacks. Give your iPhone an extra level of security and keep your personal information safe.
Hope the list of antivirus apps for iPhone listed are useful to you. Choose any of the best antiviruses for iPhone discussed here and share us your favourites in the comments. For more related articles, stay connected with us on Facebook and Twitter.
Was this article helpful?