Showtime is a popular US-based streaming service owned by Paramount Media Networks. You can install the Showtime app on supported devices and stream all the available content for free with the TV provider subscription. If not, you can add Showtime as a premium addon on streaming services and stream it on your device. If you own a Samsung Smart TV, you can install the Showtime app from the Smart Hub and watch your favorite titles with or without a TV provider.
How to Install Showtime on Samsung TV
[1]. Turn on your Samsung Smart TV and connect it to a stable WiFi network.
[2]. On your Samsung TV remote, press the Smart Hub button.

[3]. Click on the Apps tab at the bottom.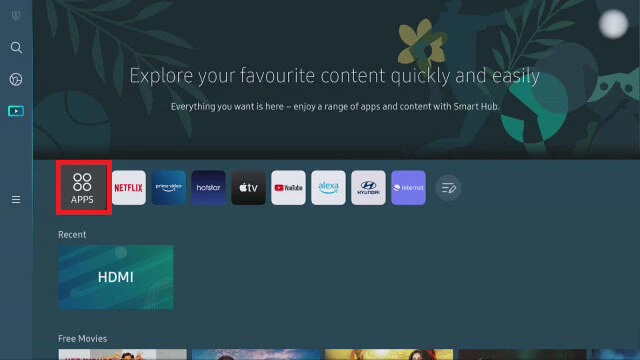 [4]. On the search bar, type Showtime using the on-screen virtual keyboard and search for the app.
[5]. Tap the Install button to download the app.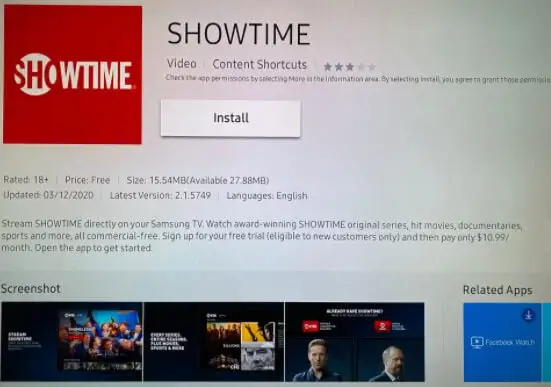 [6]. After installation, launch the Showtime app on your Samsung Smart TV.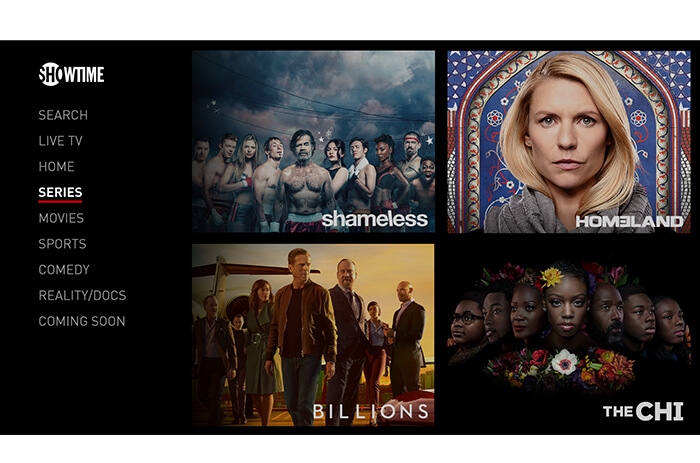 How to Activate Showtime on Samsung TV
[1]. Open the Showtime app on your Samsung Smart TV.
[2]. Go to Settings and click on the Activate option.
[3]. You will get an activation code on your TV screen.
[4]. Head to the Showtime Anytime activation website [https://www.showtimeanytime.com/activate].
[5]. Enter the activation code and then tap Submit to continue.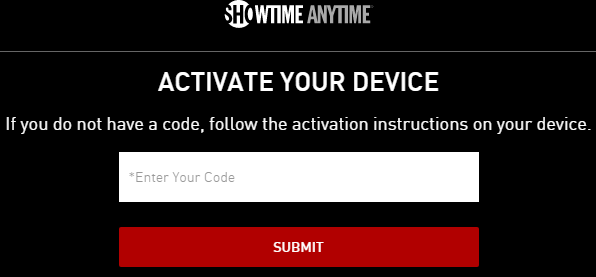 [6]. Select the TV Provider and sign in with your TV Provider login credentials.
[7]. Once your account is verified, return to your Samsung Smart TV and stream the titles from the Showtime app.
TV Providers Supporting Showtime:
U-Verse
Cox
DirecTV
Dish
SuddenLink
Fios
Frontier
Mediacom
Optimum
Spectrum
Xfinity
Wow
You can check the official site to find the entire list of supporting TV providers.
Alternate Method: Stream Showtime on Samsung Smart TV Without Cable
If you don't have access to any of the above-mentioned TV providers, you can use the streaming services to stream the content on your Samsung Smart TV.
[1]. Power on and connect your TV to a stable internet connection.
[2]. Press the Home button on your TV remote.
[3]. Open Apps and navigate to the Search menu.
[4]. Search for the Streaming app you have signed up for and install it.
[5]. Open the app and configure the login credentials to stream the Showtime content on your TV.
Troubleshooting Showtime Not Working on Samsung Smart TV
If the Showtime app is not working on your Smart TV, follow the basic troubleshooting methods to solve the issue.
Check the internet connection.
Clear the Showtime app cache.
Force close and restart the Showtime application
Update the app to the latest version.
Was this article helpful?