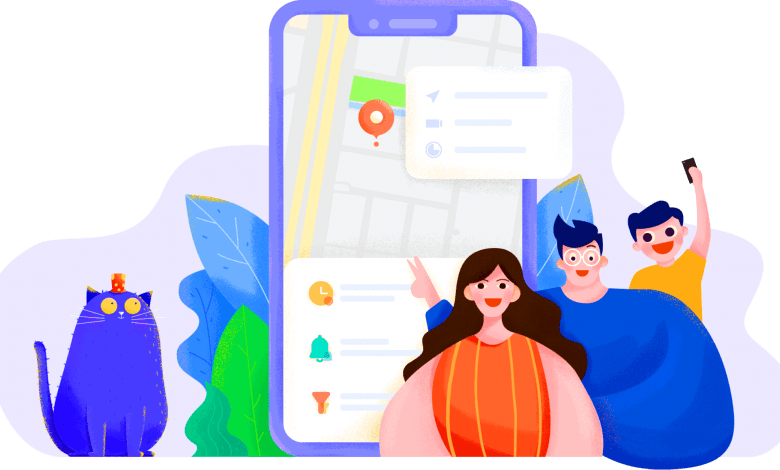 Parental control is a useful feature that allows parents to control and restrict their children's activities on mobile. A lot of software or spying apps have emerged to enhance parental controls. Among them, Famisafe is a striking and most reliable parental control app that can detect immoral access. If anything happens wrongly, you will get an instant notification about it.
Features of Famisafe
Famisafe lets you track real-time GPS location and detect improper access on kids' devices remotely without their knowledge.
It sends you a complete activity timeline of your target mobile.
It will also act as an ad-blocker to filter and block threatening apps, websites, and documents.
With smart scheduling, you can restrict the kids' from using the mobile after a limit.
The built-in GPS functionality will let you find their current location.
Monitor all the call records and messages of your kids' easily and quickly
You can use the tool to spy on social media apps like Facebook, WhatsApp, Instagram, Messenger, and more.
With a single subscription, you can monitor up to 30 devices (varies according to the plan).
FamiSafe Price
FamiSafe is entirely a subscription-based parental control app. It offers three membership plans to choose from:
Monthly Plan: $9.99/month – Monitor up to 5 devices.
Quarterly Plan: $6.99/month ($19.99/ three months) – Monitor up to 10 devices.
Yearly Plan: $4.99/month ($59.99/year) – Monitor up to 30 devices.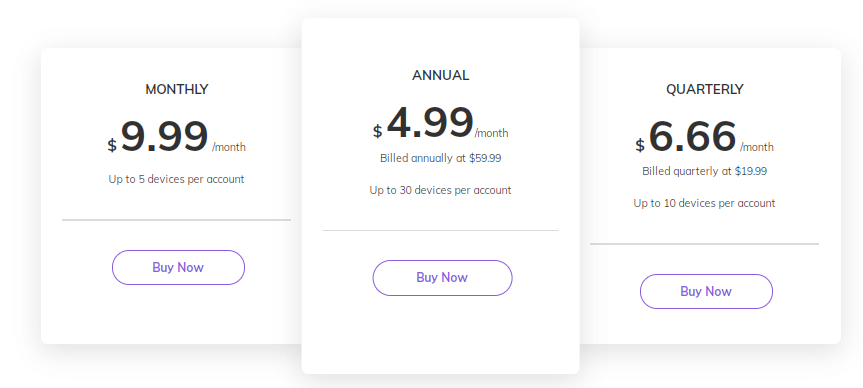 Supported Devices
Famisafe is a multi-platform compatible device, and you can officially found this app from the respective app store. It is supported by Android, iOS, Amazon devices, Windows, and macOS.
You can download it FamiSafe app directly from Google Play Store, Apple App Store, Amazon App Store. In addition to the app store, you can also get the app from its website. It will send you a download link directly to your Email.
Unfortunately, there is no official app for Windows and macOS. You need to use the FimeSafe website.
Sign up for Famisafe
#1: Open a web browser on your device, and visit the FamiSafe website.
#2: Tap the LOGIN option on the main screen.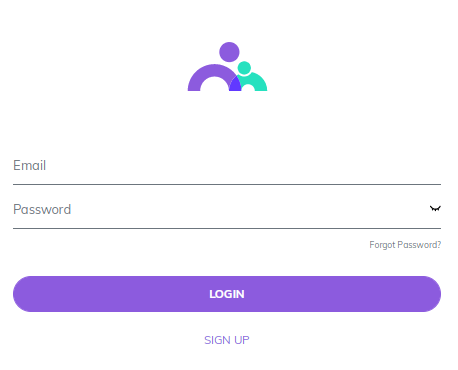 #3: Since you want to create a new account, tap the SIGN UP option.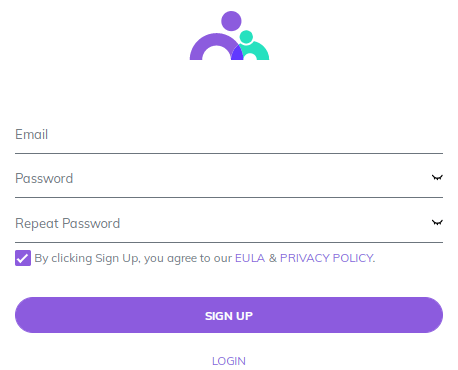 #4: Now, provide your Email address and password in the appropriate text box.
#5: Click Sign Up.
#6: Choose your preferred subscription plan and go through the payment process.
Note – You can also create a user account within the Android or iOS app.
How to Set Up FamiSafe on Kids Device
The steps will vary depending on the type of device you're using.
Android
#1: Download and install the FamiSafe app on your target Kids device.
#2: Log in with your Email and Password.
#3: Select your device as Kid.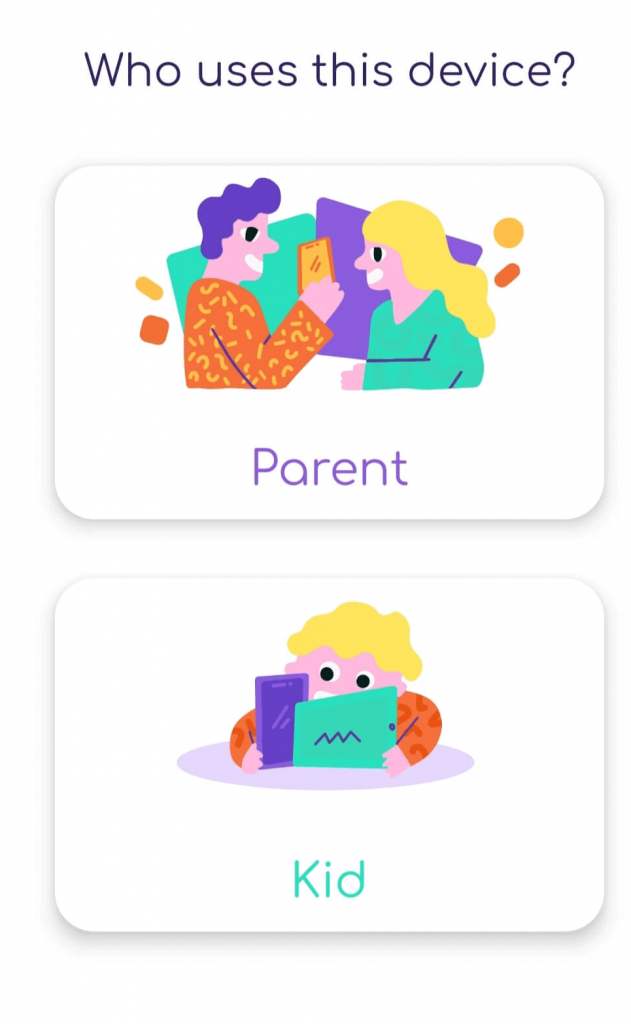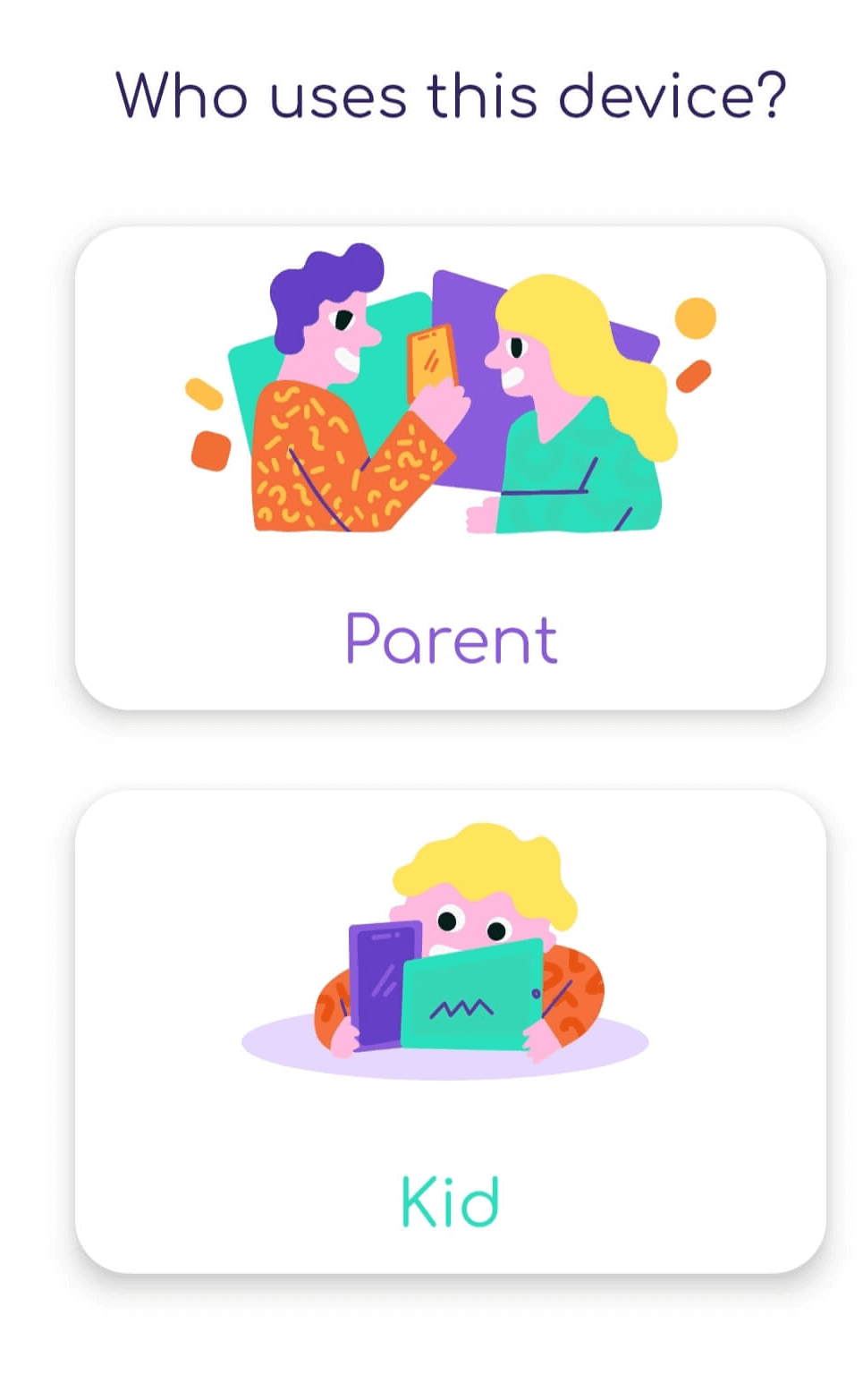 #4: Then, enter your Kids Name and age.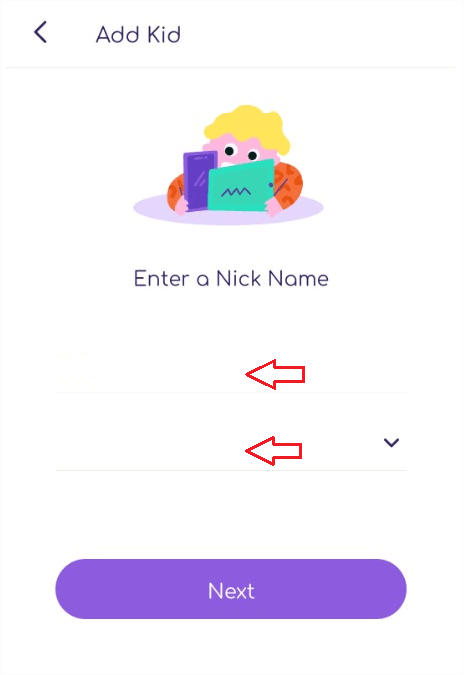 #5: After that, select Enable Now from the FamiSafe Accessibility screen to access the desired function.
Activate display over other apps.
Activate app supervision to get a complete app report.
Notification access to monitor all notifications.
Activate device administrator permission to set screen time limit and prevent inappropriate app installation.
Activate the contact list and location permission.
Enable battery optimization to keep FamiSafe active in the background.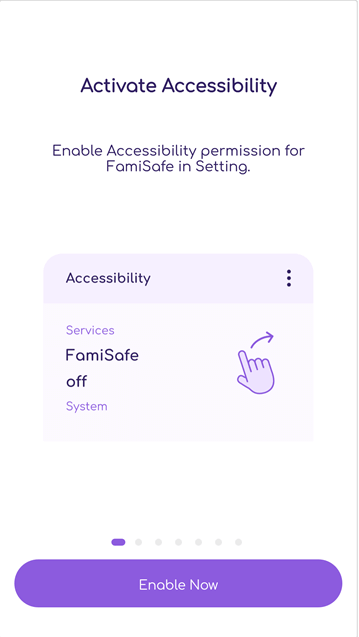 iPhone
FamiSafe on iPhone requires a configuration profile that can be downloaded from the website.
#1: Launch the FamiSafe on Kids iPhone and log in with your profile.
#2: Now, you will need to grant access to FamiSafe track location, app usage report, and other required options.
#3: After that, tap Install iOS Profile to monitor and protect kids' devices.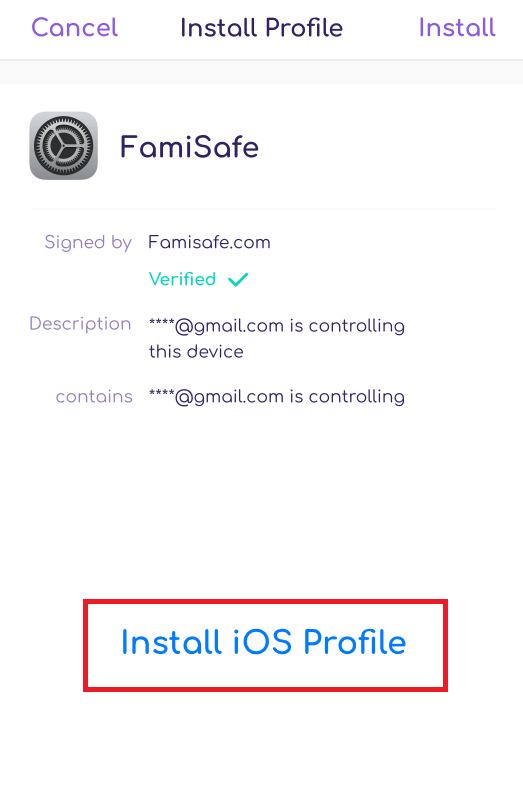 #4: It will redirect to the FamiSafe website, now tap Allow from the prompt.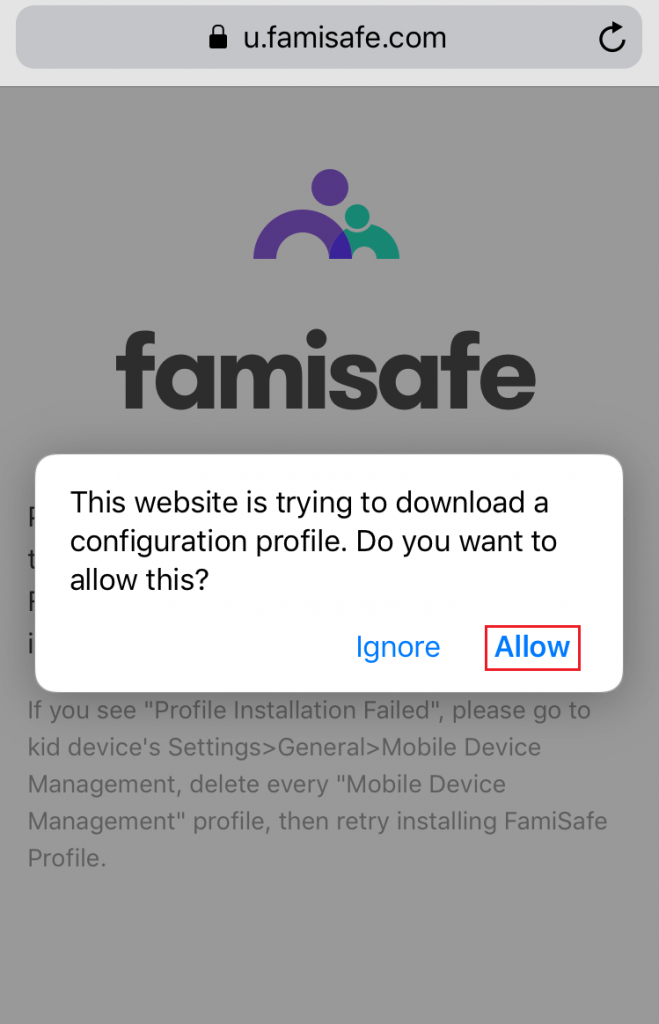 #5: Once the configuration Profile is downloaded, go to the iPhone Settings.
#6: Next, tap on the General settings.
#7: Under the General settings, tap the Profile option.
#8: Now, select FamiSafe and then tap the Install button at the top right of the screen.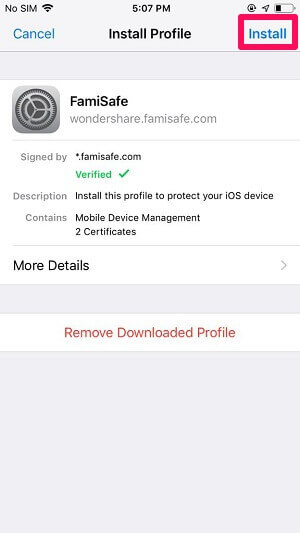 #9: Tap Trust from the warning prompt.
#10: Tap Install once again.
#11: After that, tap Turn On Now to enable Content Blocker.
#12: For that, go to Safari under settings and select the Content blocker option.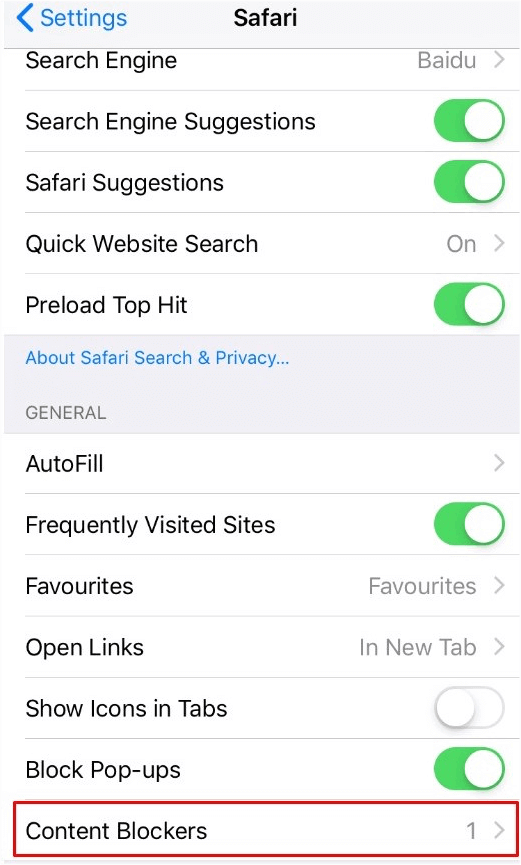 #13: Finally, tap the FamiSafe toggle to enable it.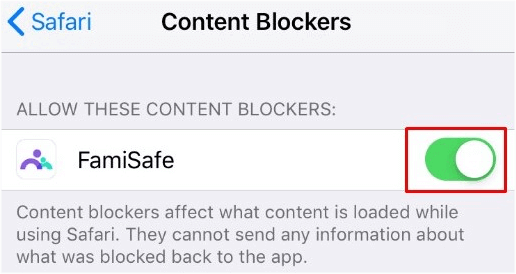 That's all. FamiSafe is activated on your Kids' device. Follow the same procedure to set up this service on other devices.
To monitor their activities, launch the FamiSafe app on your device and log in with your account. Tap on your Kids' name to view and monitor their activities. If you're a PC user, you can view those data by simply logging in to your account.
FAQ's
(1) Is it legal to use?
Yes. It is legal to use, and you can find the app officially on the Google Play Store and App Store.
(2) Is it possible to block apps and websites?
Yes, you will be able to block the suspicious app and age-restricted contents on your kids' device. Additionally, you can set up a time limit for each app.
(3) Is FamiSafe offers a free trial?
Yes. FamiSafe offers 3 days free trial to new subscribers. Moreover, it offers 7 days money-back guarantee to all users.
(4) Is it compatible with Gaming consoles?
Unfortunately, you can't use it to monitor the kids' activities on gaming consoles like Xbox, Nintendo Switch, PlayStation, and more.
(5) Are there any FamiSafe alternatives?
There are a lot of parental control apps available to replace FamiSafe. If you aren't satisfied with the features of Famisafe, you can use the following options:
FamiSafe is definitely an excellent option if you want to monitor the mobile activities of your children. Even though it looks slightly expensive than other Parental control apps, you can find a lot of interesting features within the tool. Try this tool and mention your review in the below comments section.
For more review guides, follow Techowns' Twitter and Facebook profiles.
Was this article helpful?