There are streaming apps like Netflix, Hulu, Amazon Prime Video, YouTube TV, Hotstar and other similar apps where you pay a monthly or yearly subscription to access its services. Then comes the Movies Anywhere app under the category of streaming apps but completely different from the usual streaming apps. Read the full article to know what the platform is all about and how it is different from the other streaming apps.
What is Movies Anywhere?
Movies Anywhere is a streaming app that contains movies alone. There are no series, TV shows, or any live videos available. You can explore the movies and buy the movies you like. The interesting thing about the platform is that it will link most of your subscriptions on all streaming platforms under one roof.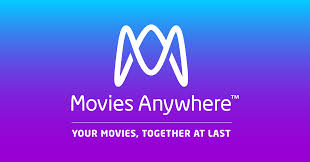 For instance, if you had brought the Joker movie on your iTunes and you've linked your iTunes accounts on Movies Anywhere app. Now, you can watch the Joker movie on any smart device in which Movies Anywhere app is installed with your account. This comes handy when you are using iOS smartphones and Windows PC. You can easily sync your purchased movies with your PC. Apart from iTunes, it can support many streaming platforms.
At first, it was launched in the name of Disney Movies Anywhere (DMA) in February 2014. And in October 2017, it was renamed to Movies Anywhere.
Features


The price tag for the independent movies are not fixed, as you will get daily deals for a cheaper rate.
You can also redeem digital codes from DVDs to buy movies.
If you want, you can save movies to watch it in offline mode.
It supports 4K UHD, HDR, and Dolby Vision.
At a time, you can watch movies on four different devices.
A preorder option is also available.
All the movie titles appear with Rotten Tomatoes and Common Sense Media ratings.
Supported Services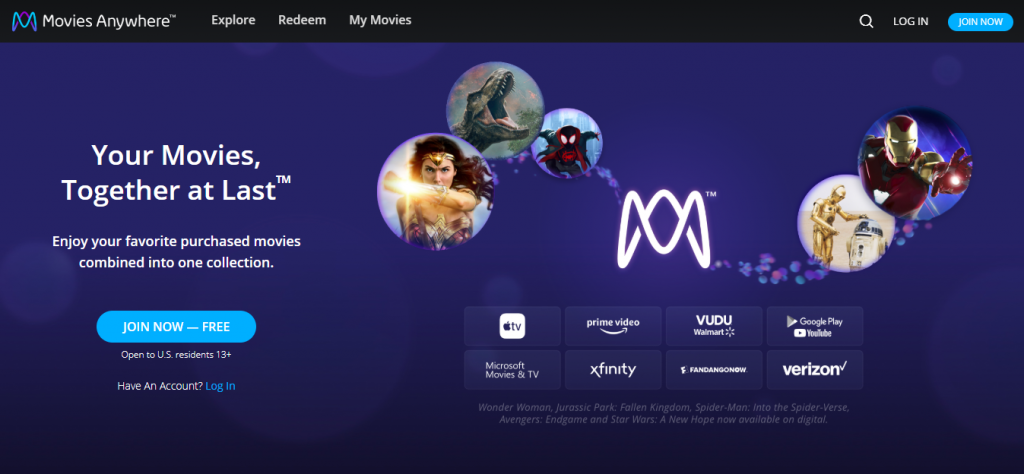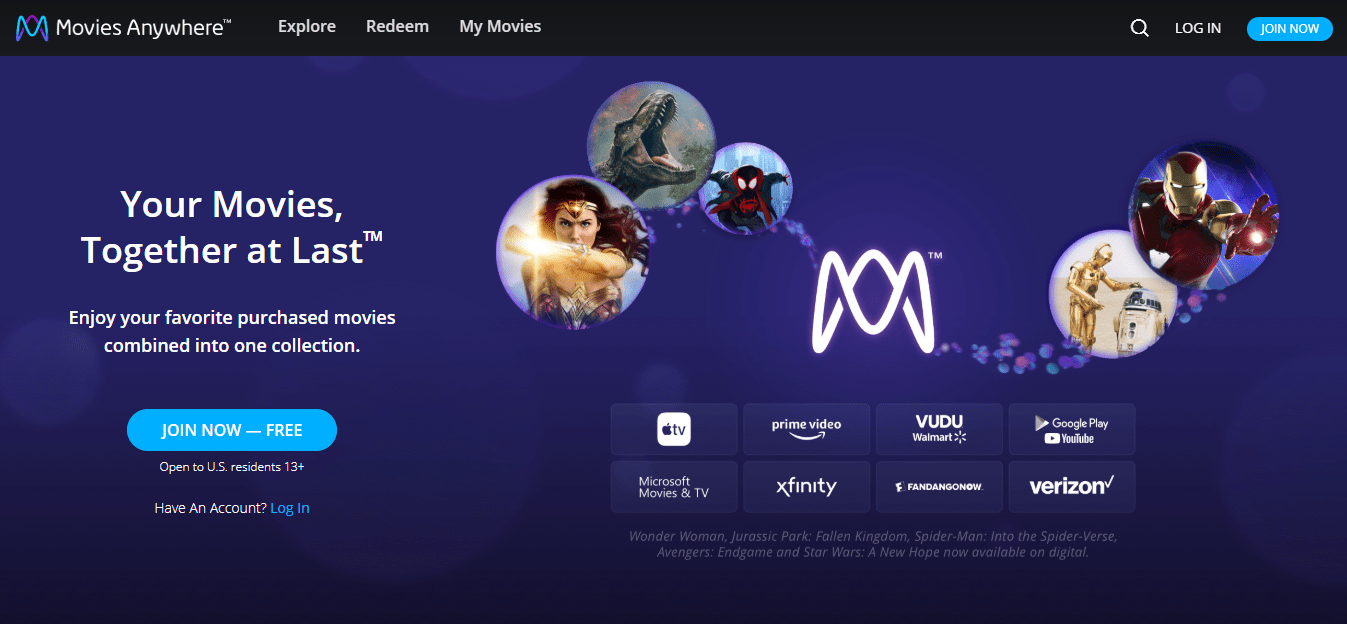 iTunes
Vudu
Google Play Movies
FandangoNow
Amazon Prime Videos
YouTube Movies
Microsoft Movies & TV
Verizon
Supported Devices
iOS devices (iPhone and iPad), require iOS 9 and above.
Android devices (Smartphones and tablets), required Android 4 and above.
Amazon Fire TV/Fire TV Stick
Apple TV streaming device
Roku
PCs (through the website)
This means that, if you sync your iTunes account on Movies Anywhere app, you can get to watch the iTunes movies on Amazon Fire TV, Android smartphones and other devices. You can break the barrier of Apple subscription on Apple devices only term. This also works vice versa.
Supported Studios

20th Century Studios
Sony Pictures
Universal Pictures
Disney
Warner Bros.
The movies produced and released by the above-mentioned studios will be available on Movies Anywhere first and then to other streaming platforms. You can buy those movies and can watch them before anyone else. Paramount, Lionsgate, MGM are some of the studios that are missing here.
Price
The exciting thing about Movies Anywhere is that the platform is available for free on all the devices. You need money only to buy movies. There is no subscription to link your iTunes, Google Play accounts to the platform.


The platform is available only in the USA. It is not available outside the US.
Do Offline Movies Expire?
Not all the downloaded movies expire. But some movies will expire after 90 days from the download date. When you remove any subscription from the app, the movies associated with that subscription will be expired.
Is there any difference between Disney Movies Anywhere and Movies Anywhere?
The simple answer is no. In Disney Movies Anywhere, only the Disney associated movies were available. After the change in name, it expanded its services to movies from other studios too.
Is Movies Anywhere Safe?
The platform is completely safe to use. The app is officially available on the App Store, Google Play Store, Amazon App Store. But, if you try to access the platform outside the US by using any VPNs or proxies, it may not work.
Alternatives
The exact kind of app was available – UltraViolet. But after one year of Movies Anywhere launch, a lot of ultraviolet users and streaming services moved from UltraViolet. Eventually, it was shut down in July 2019.
Conclusion
That's all you need to know about Movies Anywhere platform. Manage all your streaming services and purchased movies on one platform. If there is anything you want to know about the platform, tell us in the comments section. Do follow our Facebook and Twitter accounts for more related tech updates.
Was this article helpful?