When you look streaming services for movies, series, and live TV, you have a lot of options like Netflix, YouTube TV, Hulu, Disney+, and Amazon Prime Video. But there are only a few streaming services are available for sports fans. Services like DAZN, ESPN+, Sling TV are the choices you have. Among those, DAZN is one of the most popular and most used streaming services. If you are going to buy a subscription, read the full review and decide it for yourself.
What is DAZN?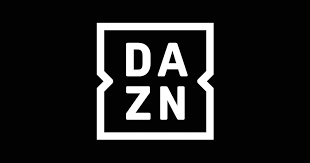 DAZN is a dedicated sports streaming service that was launched in August 2016. It is owned by the DAZN Group. It offers live and on-demand sports events. With this app, you can watch sports events like Association Football, American Football, Combat Sports, Baseball, Chess, Basketball, Cricket, Beach Volleyball, Motorsport, WWE, Tennis, and many more. If you are a sports fan, DAZN is the only streaming service you need. You can cover all the sports events around the world.
Subscription
DAZN offers two subscription plans.
$19.99 per month.
$99.99 per year (8.33 per month)
If you commit yourself for a year plan, you can save almost 60% of your money. DAZN offered free trail at the beginning, now the free trial is removed. As of now, there to no way to get the DAZN services for free.
Dazn Supported Devices
It is supported by most of the smart devices.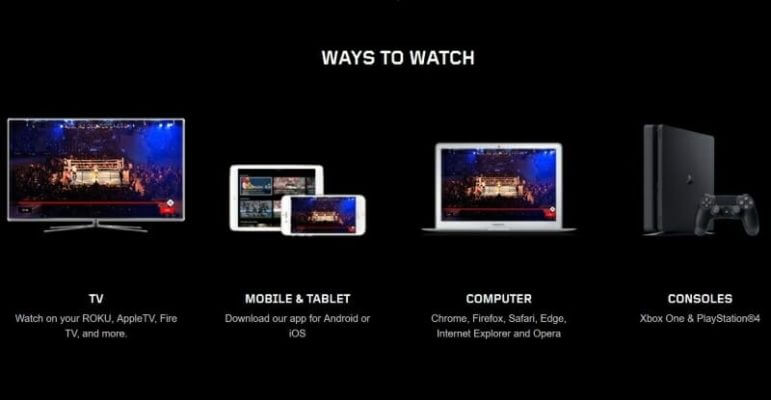 Android devices (smartphones and tablets)
iOS devices (iPhones and iPad), requires iOS 11 and above.
Roku streaming device
Android TV
Smart TVs (LG, Samsung, Vizio)
PlayStation consoles
Xbox consoles
PCs (website)
Available Areas
DAZN is first launched in Austria, Japan, Germany, and Switzerland in August 2016. Later in 2017, it was launched in Canada, and in the following year, it was available in the USA. In 2019, it was released in Spain and Brazil.
As of now, DAZN is available in 9 countries. They are planning to expand their services in 200 more countries this year (2020). It is available in 6 languages like English, German, Italian, Japanese, Portuguese, and Spanish.
What do you get in DAZN?
As we mentioned earlier, it is a sports streaming service. You can watch almost every sports event.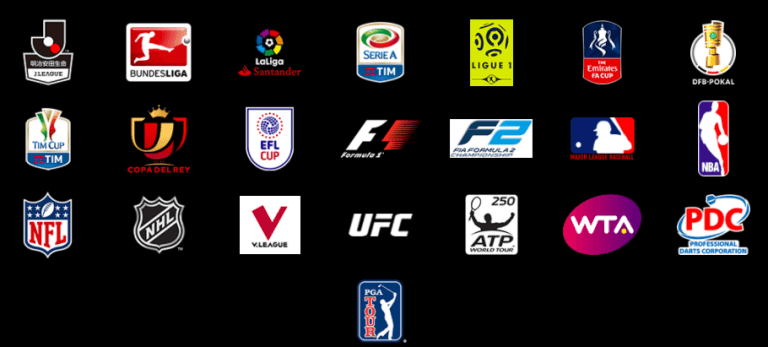 Association Football
FIFA World Cup
UEFA National League
Copa America
UEFA Champions League
La Liga
Premier League
Bundesliga
Serie A and more
American Football
National Football League
NCAA
Athletics
World Athletics Continental Tour
Baseball
MLB (Major League Baseball)
Nippon Professional Baseball
Cricket
England home matches
West Indies home matches
Sri Lanka home matches
Pakistan home matches
CPL (Caribbean Premier League)
Basketball
NBA (National Basketball Association)
FIBA Intercontinental Cup
FIBA Basketball World Cup
EuroCup
NBB (Novo Basquete Brasil)
B.League and more
Beach Volleyball
FIVB Beach Volleyball World Tour
Combat Sports
UFC
Glory
Extreme Fighting Championship
Bellator MMA
Road Fighting Championship and more
Motorsports
Formula One
Formula E
MotoGP
World Rally Championship
DTM (Deutsche Tourenwagen Masters)
NASCAR Cup Series and more
Professional Wrestling
WWE (World Wrestling Entertainment)
Tennis
US Open
French Open
Australian Open
WTA Tour
ATP Tour 250
Davis Cup
Fed Cup
Rugby
Rugby World Cup
Six Nations
European Rigby Champions Cup
Premiership Rugby
Pro14
European Challenge Cup
Top League
The availability of these sports depends upon your geo-location. Not all sports are available in all areas.
Apart from sports live events, you can also watch highlights, behind-the-scenes, interviews, and top fight collections. You can also set reminders for the events that you don't want to miss.
Dazn Streaming Quality
In DAZN, you can get the streaming quality as high as FULL HD 1080p. However, the platform will choose the best streaming quality based on your device and internet connection.
For SD resolution, you need to have at least 2.0 MBPS.
For HD resolution, you need 2.4 MBPS or higher.
To stream on HD resolution with high frame rates, you need 6.0 MBPS.
If you have 8.0 MBPS, you can stream on the highest quality.
Extras
The streaming service offers a lot of customization options. You can change the colour, font style, font size, text background of subtitles (closed captions). You are allowed to pause your subscription. If you want to take a break from DAZN, you can pause the subscription for up to 4 months. By doing so, you will specify a restart date. Until that date, you won't get charged.
Does it support VPN?
Using VPN to spoof your geo-locations is against the DAZN policies. Some contents are geo-restricted. DAZN won't allow you to use VPNs to stream content. But some advanced VPNs like NordVPN and ExpressVPN can easily bypass the DAZN geo-restrictions. If you use those VPNs, your account may get blocked and you no longer can avail the DAZN services.
Dazn Alternatives
DAZN has some alternatives too. It is not a one-man army in sports streaming.
ESPN+
ESPN+ is one of the best alternatives for DAZN. It costs $4.99 per month and $49.99 per year which is cheaper than DAZN but it is available in the USA only. It has minimal sports events and original shows.
Fox Sports
Fox Sports covers almost all the sports events but available only in the USA, Caribbean, and Puerto Rico. It costs $54.99 per month. You can also include soccer-focused channels for extra money.
fuboTV
fuboTV launched in January 2015. It costs the same as Fox Sports, $54.99 per month. It is available in the USA, Canada, and Spain. fuboTV offers live sports like the NHL, NBA, NFL, MLB, MLS, and international soccer.
That's all you need to know about the DAZN streaming service. Now, decide yourself, whether you are going to buy DAZN or not. If you want you to know anything about DAZN, tell us in the comments section.
Stay connected to us on Twitter and Facebook for more updates.
Was this article helpful?